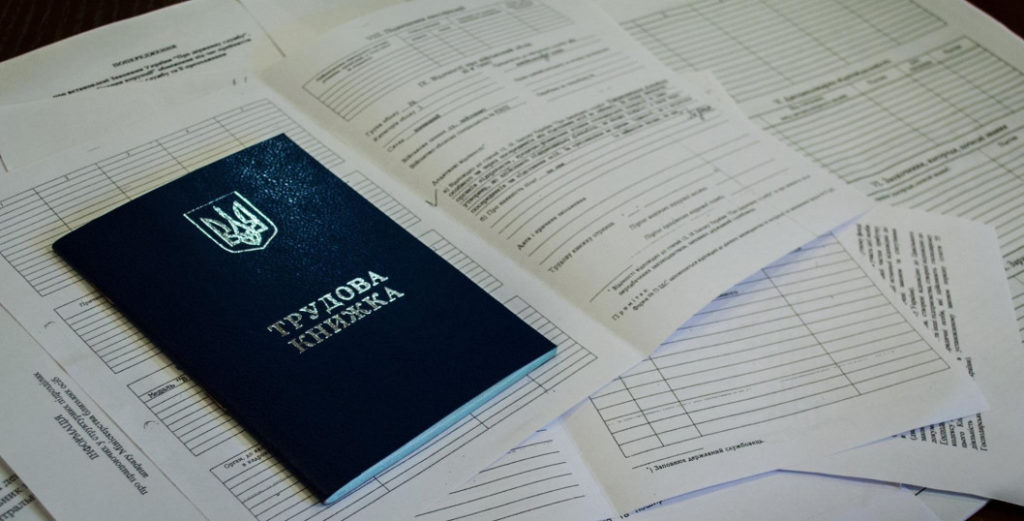 Experts of an advisory center "Smart Country" together with USAID-AGRO joined the work on the bill №5371 "On amendments to some legislative acts on simplifying the regulation of labor relations in the field of small and medium-sized enterprises and reducing the administrative burden on entrepreneurs' activity"
In particular, in June they took part in 8 meetings of the Verkhovna Rada Committee on Social Policy and Protection of Veterans' Rights on consideration and revision of the bill, where they provided justification and reasoned explanations of business representatives' positions on personnel documents, payroll calculation, specifics of the definition of small or medium-sized business entities to support above mentioned draft law.
The document proposes:
introduction of a special (simplified) contractual regime of labor relations regulation for small or medium enterprises with the number of employees for the reporting period (calendar year) not more than 250 people while maintaining the basic universally recognized labor rights and guarantees of employees;
implementation of the labor freedom principle and employment contract freedom;
reduction of administrative burden (significant amounts of financial, time and human costs) on business entities - employers in terms of formation and maintenance of personnel documentation.
Based on the results of the working group's activity on finalizing the draft law №5371, the Verkhovna Rada Committee on Social Policy and Protection of Veterans' Rights recommended the Verkhovna Rada of Ukraine to adopt the draft law in the second reading.
The UAC is waiting for the adoption of the bill as soon as possible. More details - in the analytical note, which is published below.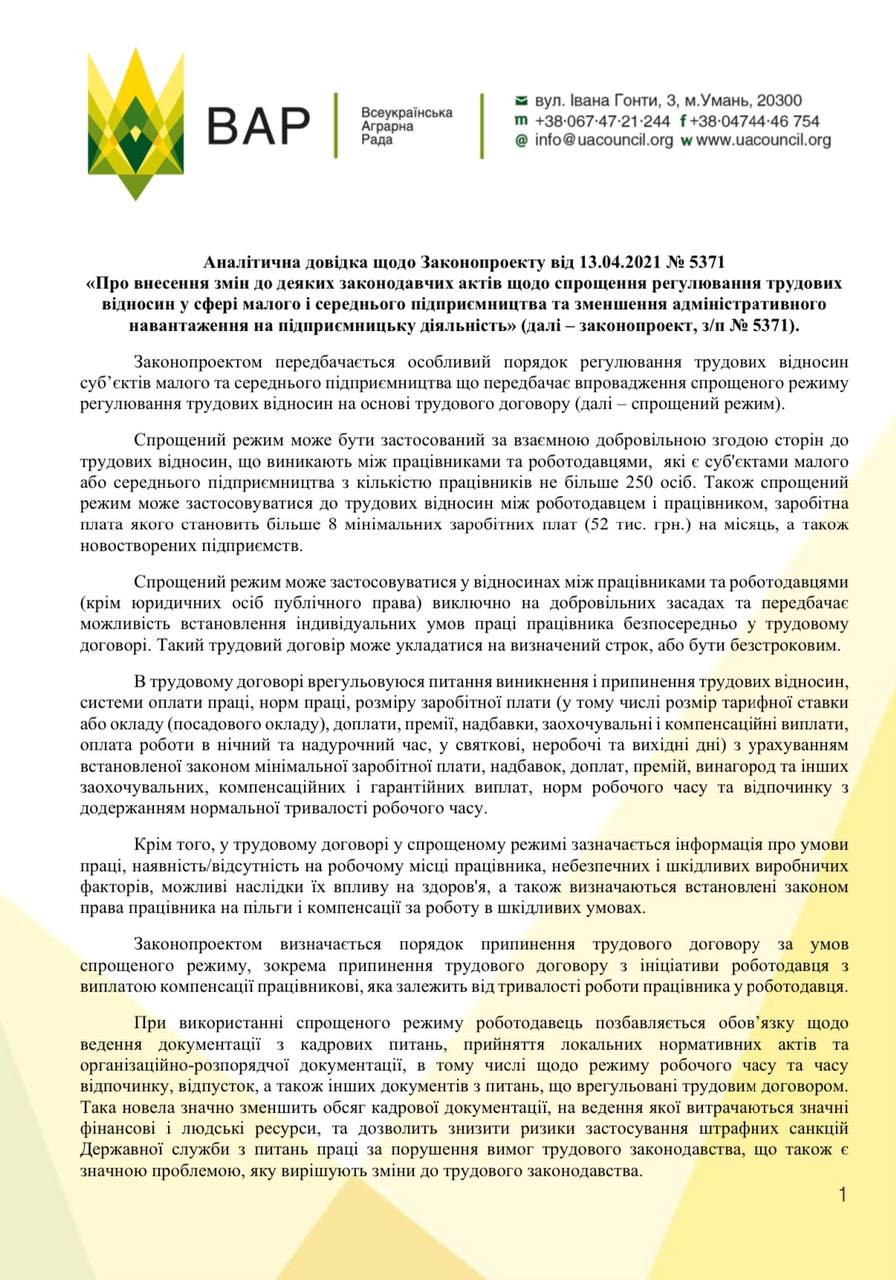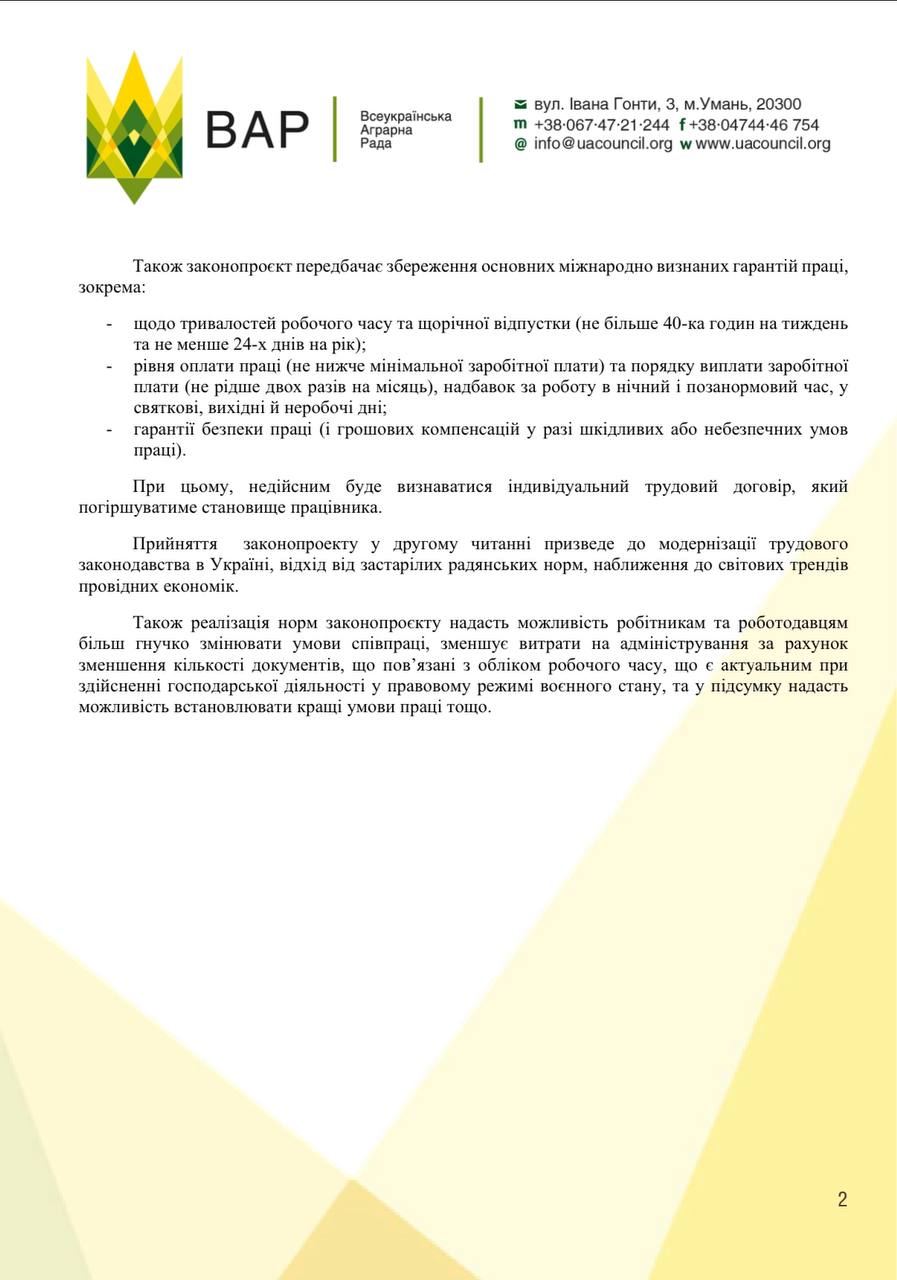 Tuesday, 28 June 2022