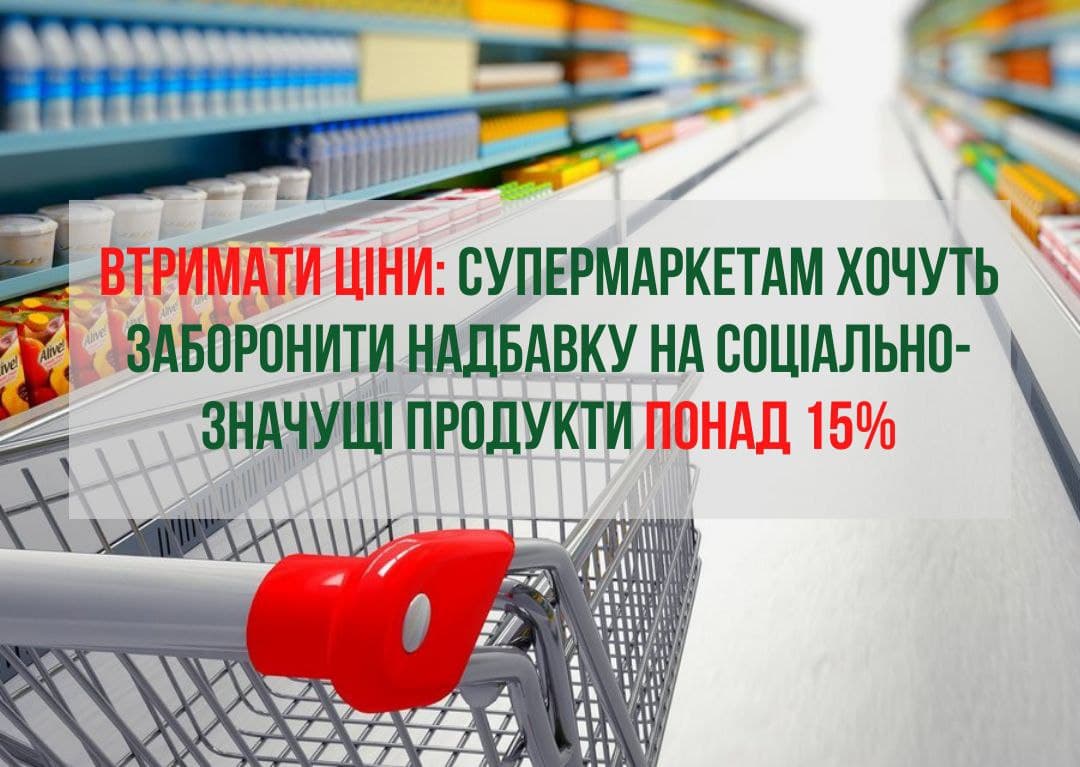 The purpose of the Law on Ukraine "On Amendments to the Law of Ukraine "On Prices and Pricing" on Restoration of State Regulation of Prices for Foodstuffs which are social significant" aims to reduce prices for socially significant foodstuffs. The document has already been registered in the Verkhovna Rada.
It proposes to introduce state regulation of prices for socially significant products through the establishment of a maximum trade margin of not less than 5% and not more than 15% of the selling price of the producer.
Such a list of products, according to the document, includes:
buckwheat groats;
granulated sugar;
premium wheat flour;
pasta of domestic production (made from premium wheat flour);
pasteurized milk with a fat content of 2.5 percent;
rye-wheat bread;
loaf of wheat flour;
chicken eggs of the category C1;
poultry (chicken fillet);
mineral water;
butter with a fat content of 72.5 percent;
sunflower oil.
The UAC has long emphasized the need to implement measures that will help to reduce prices for socially important products. In particular - reducing the rate of value added tax (VAT) on such products. In Ukraine it is 20%, while in European countries it's from 7% to 10%, so that even some Ukrainian products may be cheaper in European markets.

That is why the UAC supports the draft bill #6374, as it meets the association's policy by promoting fair and affordable food prices in Ukraine.

"The draft bill sets limits on margins in retail chains. As there are cases when retail chains charge too high margins, this is a very positive initiative. However, there are some gaps in the document that retailers can take advantage by imposing services on product suppliers. We have already informed the authors of the bill about this and are working on correcting them," the UAC Deputy Chairman Mykhailo Sokolov said.

We will remind, food producers and economists declare excessive deferrals terms of payments for the delivered production. In order to regulate the relations between trade networks and suppliers, the draft law №6155 "On the Basic Principles of Trade in Foodstuffs" was registered in the Parliament.

Wednesday, 8 December 2021