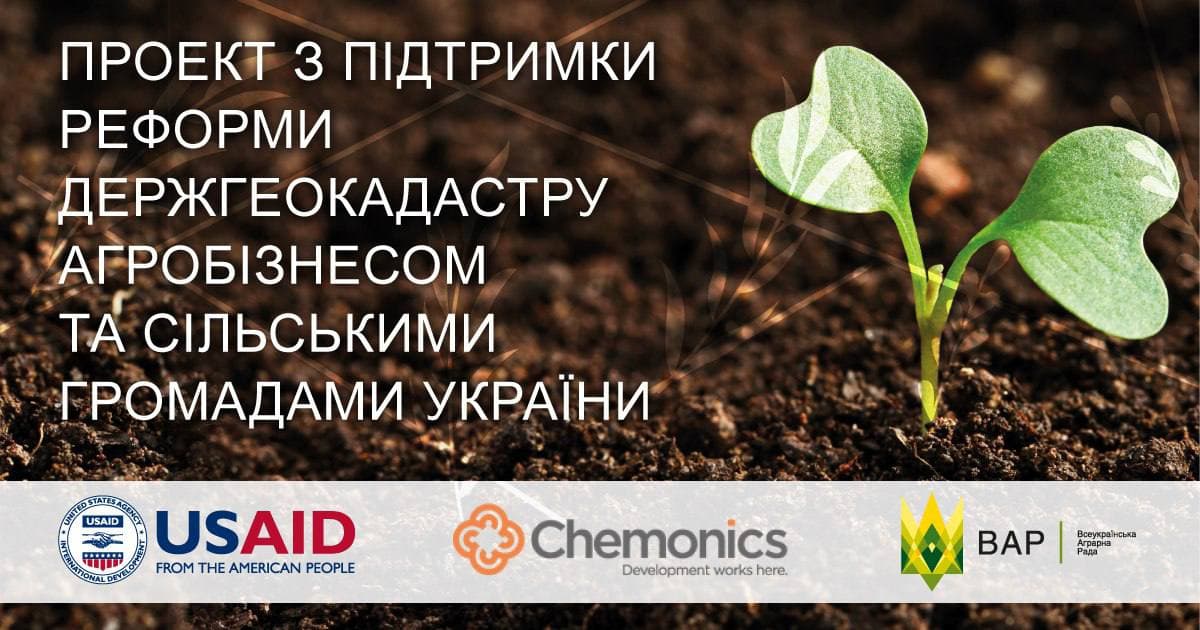 The UAC with the support of the USAID AGRO Program is launching a project to support the reform of the StateGeoCadastre by agribusiness and rural communities in Ukraine.
The purpose of the project is to promote:
development of small and medium agribusiness;
wider involvement of local governments and rural communities in the formation and implementation of state policy in the field of land relations;
implementation of the institutional reform of the StateGeoCadastre;
introduction of comprehensive land reform and decentralization in Ukraine;
protection of the interests of local governments, small and medium agribusiness in the field of land management.
In the process of work, agricultural enterprises face a number of problems that significantly affect the efficiency of their work. Through the implementation of this project, we will develop systematic approaches to solve problems.
Please fill in the Google form https://docs.google.com/forms/d/e/1FAIpQLSetUqSFgbvTltUpkQ0BUnvtvMS46uGa7qy0rj9I5LxSt-3S5A/viewform
to submit an application for assistance or to share information on the activities of the StateGeoCadastre, land reform and land legislation, in particular on the following issues:
Refusal to transfer land to UTC (United Territorial Community);
The StateGeoCadastre does not transfer land to UTC and give it for free privatization;
Problems with "overlays";
Lease agreements: renewal and signing - illegal refusals;
Disagreement of projects (systematically);
Free privatization;
Inspections of the StateGeoCadastre;
Denials of state registration of land plots;
Illegal registration of collective lands as state property;
Lease of unclaimed shares (procedure, community powers, problems);
Lease of land, the owners of which have died, and the heirs are absent (procedure, community powers, problems);
Unbundling of farmland: interaction between the farmer, the community and the StateGeoCadastre;
Changing the type of land (pastures, hayfields, and perennials) and the purpose of the land plot;
Free privatization of land;
Registration of real property rights: illegal refusals to register real rights, refusals to accept documents, violation of registration deadlines, double registrations.

After receiving your application, the project manager will contact you to clarify the details and discuss further actions.

Wednesday, 7 April 2021