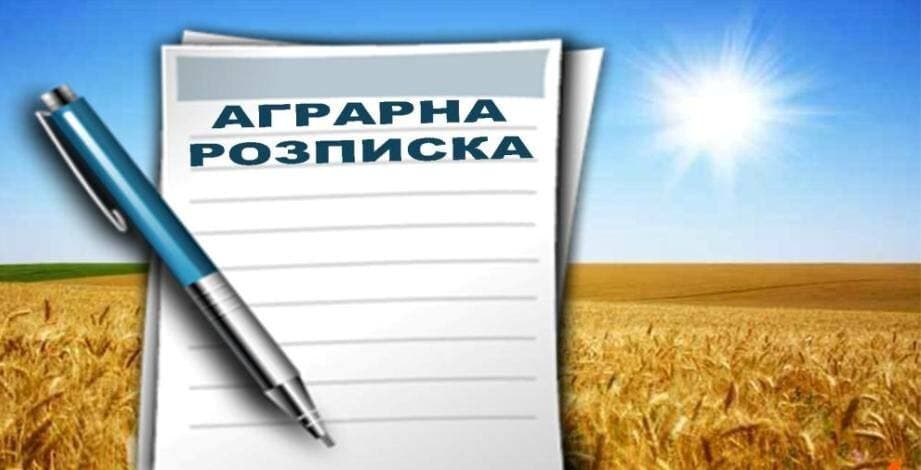 The Verkhovna Rada Committee on Agrarian and Land Policy approved before the first reading the draft law №2805-D on the agricultural receipts functioning and circulation.
Agrarian receipts are documents, which fixe the farmer's obligation to deliver agricultural products to the creditor at a certain time at the expense of the received funds or to pay for goods, which were supplied, to him - fuel, plant protection agents, etc.
The UAC supports this bill, as it proposes systemic changes in the circulation of agricultural receipts, which are an effective tool for farmers financing.
In particular, the draft bill №2805-D recognizes agricultural receipts as valuable document with the subsequent possibility of trading on the secondary market in order to refinance loans by creditors. Refinancing will increase the efficiency of working capital and increase funding for agricultural producers. In addition, the agricultural receipts circulation will not be subject to VAT, which is a positive point for farmers.
The draft law provides for the creation of an electronic register of agricultural receipts. The format of the e-document will simplify the agricultural receipts circulation and reduce their cost. Digital tools will automate the most complex and lengthy processes for agricultural receipts registration and registration. The register of agricultural receipts will be harmonized with a number of other state registers for the exchange and verification between debtor and creditor relevant information. This will allow users (agricultural producers and creditors) to carry out transactions with agricultural receipts directly from the office or from home.
Innovation of the bill is a proposal to introduce agricultural receipts to the new segments of the agricultural sector:
animal husbandry with the possibility to use future livestock products as collateral under the agricultural receipt
horticulture with the possibility to issue long-term agricultural receipts with a schedule of parts
primary processing - future agricultural products primary processing may also be collateral according to the agricultural receipt
cooperatives work
Many small agricultural producers (with have limited access to finance due to a lack of collateral) currently operate in these segments that.

The transfer of the already existing successful practice of using agricultural receipts from the segments of cereals and oilseeds to other segments (including niche products) will diversify the development of agricultural production in the country, as well as stimulate the development of new, profitable value chains.

Thursday, 18 March 2021