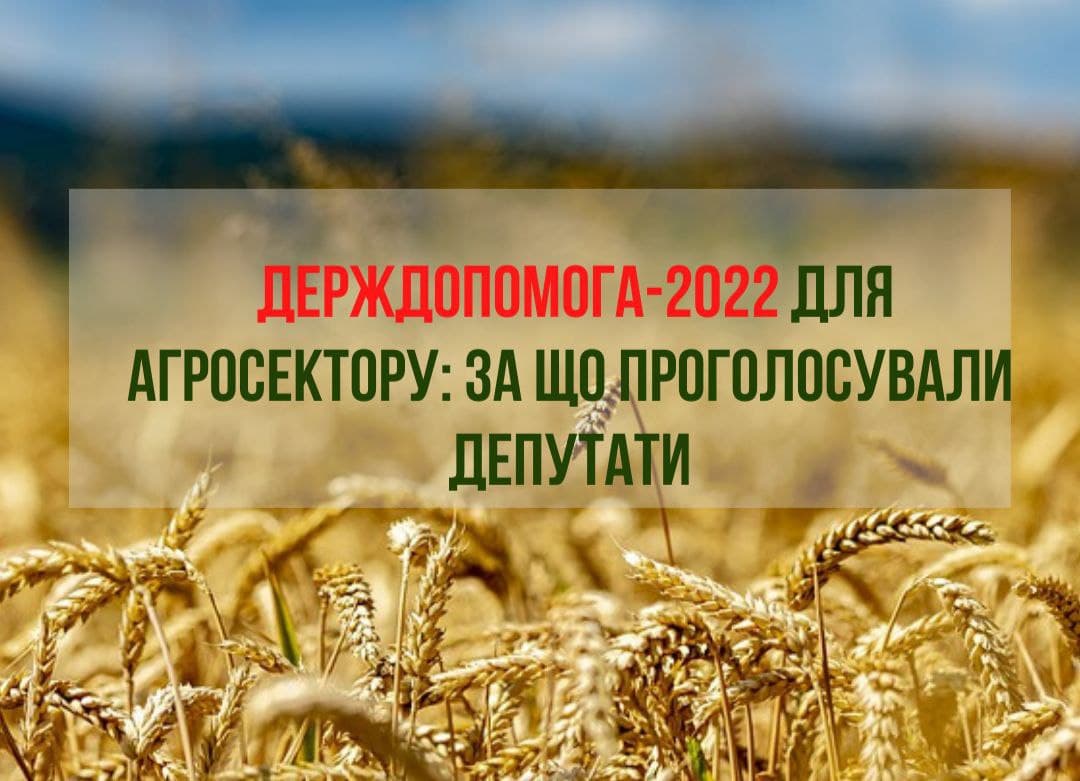 Last week, the Verkhovna Rada approved the state budget for 2022. The UAC experts analyzed what expenditures are planned for the agricultural sector.
In particular, a separate source of funds for the development of irrigation – it is up to 3% of the planned revenues of the general fund of the state budget. According to the program "Financial support for agricultural producers" provides 4.4 billion. The distribution of funds remains with the Ministry of Agrarian Policy and the Agrarian Committee.
At the same time, the state budget for 2022 does not define specific areas of funds usage. Instead, the Procedure for funds usage under according to this program was approved by the resolution of the Cabinet of Ministers as of February 8, 2017 № 77. Currently, according to it, the following areas of budget funds usage have been approved:
state support for the development of animal husbandry and processing of agricultural products;
financial support for farms development;
partial compensation for the cost of agricultural machinery and equipment of domestic production;
financial support of measures in the agro-industrial complex by reducing the loans cost;
financial support for the development of horticulture, viticulture and hop growing;
providing additional financial support to family farms through the mechanism of additional payment in favor of insured persons - members/heads of the family farm of a single tax to the compulsory state social insurance;
state support for agricultural insurance;
compensation of lost crops due to emergencies of man-caused and natural disasters;
state support of agricultural producers who use reclaimed lands;
state support for producers of organic agricultural products;
state support for potato growers;
state support of agricultural producers by allocating budget subsidies per 1 unit of cultivated land.
In other areas are provided (UAH thousand):
Scientific and technical activity in the agro-industrial complex development, standardization and certification of agricultural products - 149,067.9
Advanced training of specialists in the agro-industrial complex - 28,278.8
Organization and regulation of institutions in the system of agro-industrial complex - 178,767.7
Formation of the authorized capital of the Fund for partial guarantee of loans in agriculture - 200 000.0
Carrying out land reform - 139,421.8
National topographic, geodetic and cartographic works, demarcation and delimitation of the state border - 31,577.3
Carrying out an inventory of lands and updating the cartographic database of the State Land Cadastre - 237,842.7
Organization of fish reproduction complexes and other budgetary institutions in the sector of fish farming - 106,518.0
Scientific and technical activity in the fish farming sector - 2,300.0
International activities in the field of fisheries - 4,300.0
It will be recalled that the UAC named the priority areas of state support in 2022 for stable functioning of the agricultural sector.

Wednesday, 8 December 2021