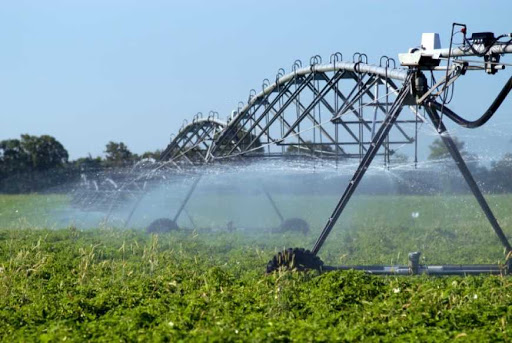 Today the Verkhovna Rada of Ukraine supported in the first reading the draft bill 5202-d "On the Water Users' Organization and Stimulation of Hydrotechnical Land Reclamation". 312 deputies supported it.
This is one of the most important bills, which was developed with the participation of the UAC experts, Mykhailo Sokolov, Volodymyr Khvostov and Serhii Rybalko, to restore irrigation and increase the efficiency of agricultural sector.
Nowadays, we irrigate only 500,000 hectares of land, but at the beginning of Independence we had about 2.3 million hectares of irrigated land. And in the face of climate change to a drier one, an irrigation system's recovery is too important, especially for the southern regions, which have already suffered because of drought for two previous years in a row. And according to scientists, by 2050 up to 47% of Ukrainian agricultural lands will be in a zone of arid or very arid climate.
The draft bill 5202-d:
enables agricultural producers to join WUOs and take on their balance the objects of the reclamation system of lower level, which are in state or communal ownership or are without owner. This will allow farmers to invest in irrigation or attract loans or investments
simplifies and facilitates the restoration and construction of irrigation networks, as agricultural producers have an opportunity to manage WUOs and make decisions independently
it will help to reduce the cost of irrigating land plots, as WUOs will have the right to make tariffs for irrigation
All this will help to increase the area of ​​irrigated land, yields, prevent soil degradation.
We thank all factions and people's deputies for supporting the draft bill:
"Servant of the People",
"European Solidarity",
"Voice",
Deputy group "Trust",
Deputy group "Party for the Future",
non-party deputies.
Wednesday, 8 September 2021