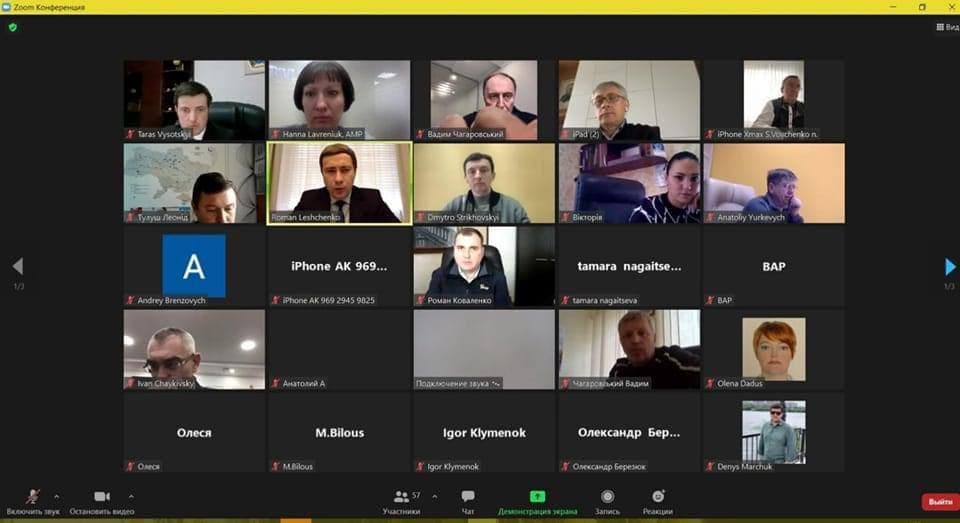 An online meeting was held today on the platform of the Ministry of Agrarian Policy and Food of Ukraine, during which the situation with the pricing of dairy products was discussed. Among the participants were milk producers and processors, People's Deputies and relevant associations' representatives.
We thank Minister of Agro-Industrial Development Roman Leshchenko and First Deputy Taras Vysotskyi for prompt response to the problem and the opportunity to discuss the issue with the participation of all market players, Peoples Deputies Dmytro Solomchuk and Ivan Tchaikivskyi for milk producers' support.
The UAC Chairman Andrii Dykun asserted that both producers and processors needed to sit down at the negotiating table and work out a common position in the current situation. At the end of December 2021, processing plants without warning announced a 10% reduction of the raw milk unilaterally, just saying this is unprofitable production because of gas prices rising. In turn, for dairy farms, this means bankruptcy.
"We are reducing the number of dairy farms and dairy plants. But the list of retail chains, that has grown at the agricultural producers' expense, continue to expand. Therefore, we have to work together and develop a strategy for the dairy industry development. We have been working on the development of such a strategy with the World Bank for two years and we are very short of partnerships with processors," said Andrii Dykun.
To resolve the situation nowadays, the UAC supports the position of the Ministry of Agriculture:
to create a working group with the participation of milk producers and processors;
to jointly develop a draft bill on the basic principles of trade in food products;
to stabilize the situation, withdraw the protocols for reduction the raw milk price, which the factories sent to milk producers.
At the same time, we emphasize that if such anti-partner actions by processors are not stopped, the Association of Milk Producers and the UAC will be forced to appeal to the Antimonopoly Committee of Ukraine to violate the law.

Wednesday, 5 January 2022