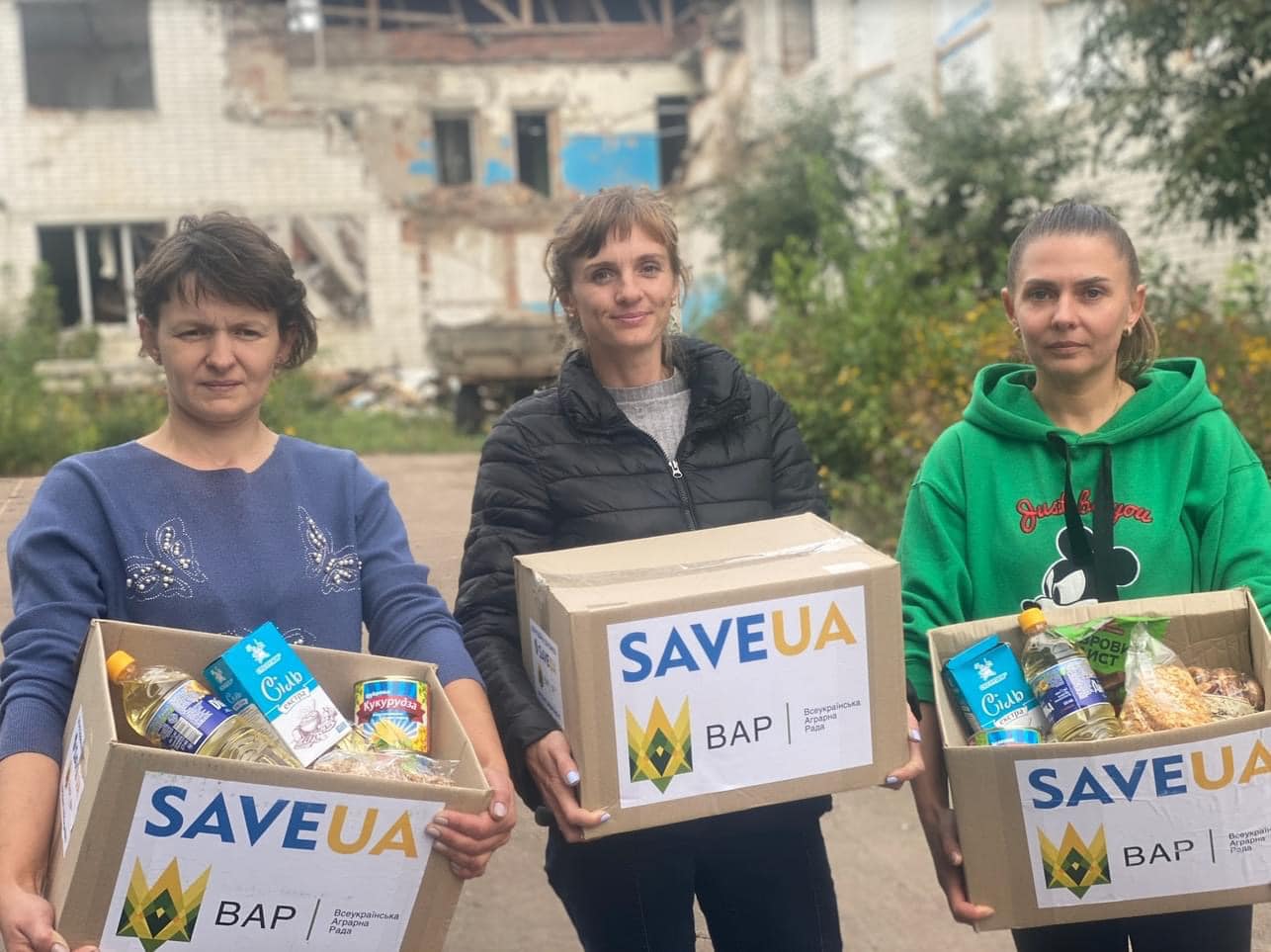 For a year now, agrarians, members of the UAC, have been working amid war and have been holding their front, providing food for the Armed Forces and the population.
"A year ago, the UAC team decided to switch to military lifestyle. On the second day of the war, a humanitarian headquarters was open in our office. I would like to thank all the farmers who immediately joined the support of the Armed Forces of Ukraine and the provide food to the southern and eastern regions of Ukraine that were not yet occupied. The first trains with food to the regions in need were packed thanks to Ukrainian farmers long before the first deliveries of foreign humanitarian aid. Our humanitarian mission is continuing. Agrarians are determined to sow and harvest crops. The most difficult thing today is to work in the occupied territories. I believe that we will liberate all our lands and rebuild agricultural enterprises there," said Andriy Dykun, Chair of the UAC.
Since the first days of the war, the UAC has been actively engaged in humanitarian activities to ensure the country's food security. Together with the SAVE UA charitable foundation, over the year of war:
fed 1,930,000 Ukrainians,
provided 8,000 tons of essential goods,
sent essential medicines and equipment to 70 medical institutions.
Almost 7 tons of sowing material (vegetable seeds) were given to farmers and communities. Another 14 tons are being prepared for shipping.

Critical inputs were delivered to 500 farms.

We have provided farmers with 4000 polymer bags for grain storage, more than 30 generators, 28 Starlink terminals, and 5 fuel storage tanks.

We delivered 22 tons of heating briquettes and 9,000 water filters to the de-occupied communities of Kherson region.

Friday, 24 February 2023