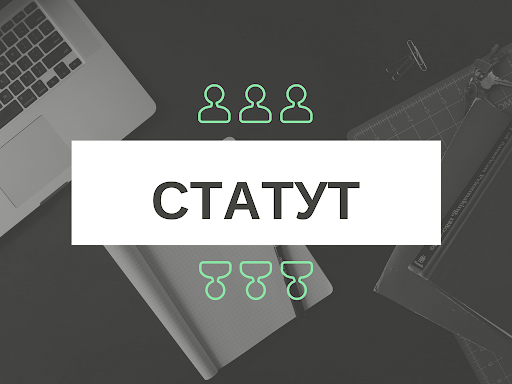 Entry into force the Law of Ukraine No. 2275-VIII – Revision on June 17, 2018 "About Limited Liability Companies and Superadded Liability Companies" led to a change in the rights and obligations of members of limited liability companies and the order of establishment, operation and termination of the Companies.
So, do we need to make any changes in LLC statute?
As a fact, entry into force the Law of Ukraine No. 2275, most of the statutes of the Companies, which were solidified before 2018, don't comply with the rules of the law.
The legislation fixed a deadline of June 17, 2019 for the Companies to be able to bring their statutes in a line with the adopted changes and innovations. After the specified date, the provisions of the statute, which do not comply with the law, will be out of court and will not be applicable.
If new changes are not amended, the Company can continue to operate on the basis of its statute. Such a position has a right to exist, as the current law does not provide for any sanction for failure to bring the Company's statute in line with the Law No. 2275, and the only consequence of failure is the invalidity of some items of the constituent document.
However, in this case it is important to speak not about the responsibility or influence on the part of state institutions, but about the advantages provided by the Law № 2275 and which participants have the right to enshrine in the statute of their Company.
Among the reasons that make us think about the necessity of bringing the company's statute in a line with the Law №2275-VIII, we can highlight the following:
refusal of scrupulous counterparties and banks to cooperate with the Company, which operates on the basis of the statute, which contradicts the items of applicable law

refusal to accept documents for participation in tenders or disqualification of a participant

saving time and money in the future (according to Law № 2275-VIII such items in the statute can be not specified: the address of the Company; the size of the statute capital; information about the founders and the size of their parts; activities, etc. Thus, setting out the company's statute in new edition and excluding the specified information, it is possible to approve the corresponding changes without registration of new edition of the statute in the future)

the possibility of providing in the statute restrictions on changing the parts ratio of the Company

the possibility of providing in the statute a detailed procedure for joining and leaving the Company (which can be useful for attracting additional funding for the development of your business)

the possibility of providing in the statute individual provisions on general issues of the Company's activity, which are already regulated by the law (for example: provision of additional general meetings; referring to the exclusive competence of the general meeting participant's questions, that are not provided by law, etc.)
Therefore, to bring the Company status in accordance with the Law No. 2275-VIII or not - only the members of such a Company can decide. However, you should remember that the statute is not just a document necessary for the establishment and existence of the Company, but it is the main internal act that regulates the establishment, operation and termination of the Company, defines and protects rights and interests of its members, ensures stable and efficient operation of the Company.

Tuesday, 9 June 2020