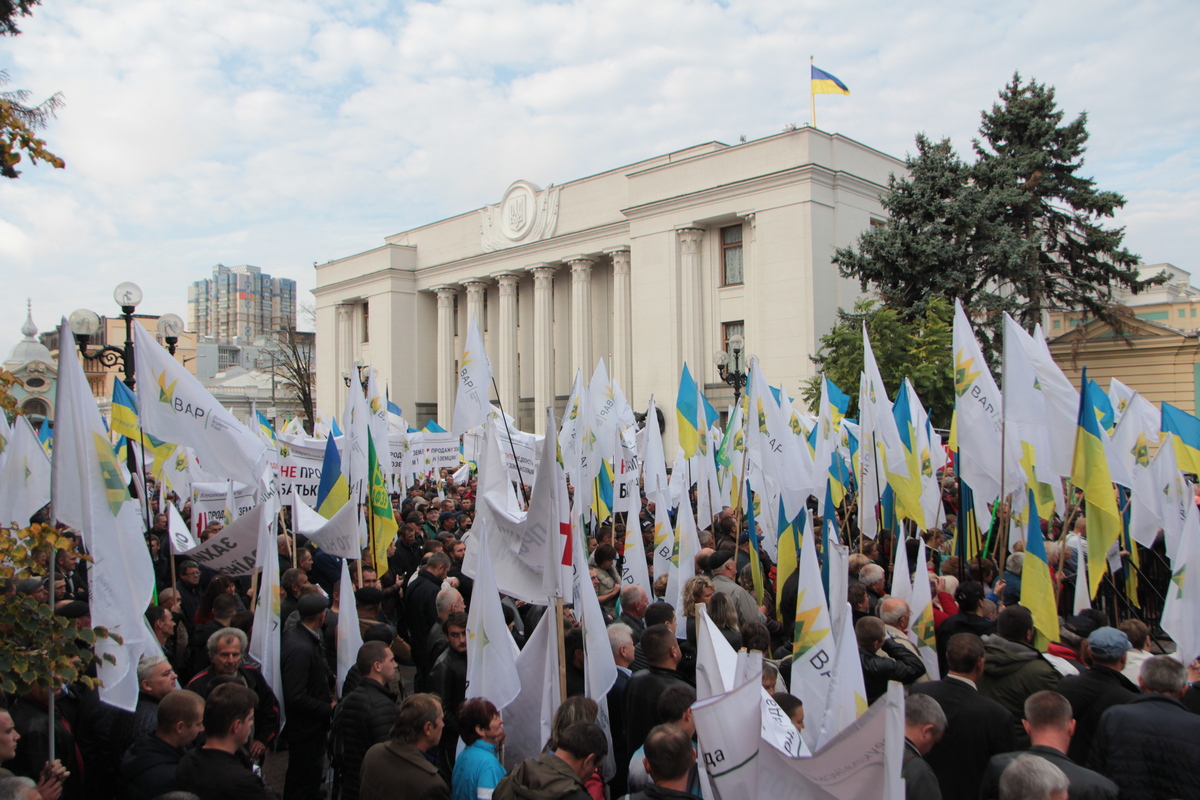 Today, about 14,000 farmers and villagers from all regions of Ukraine have come to the Parliament for the protest against the land reform initiated by the Government. The protesters demanded to scrap the bill No. 2178 submitted to the Verkhovna Rada of Ukraine, which abolishes the moratorium on agricultural land sale from October 1, 2020, as the one that does not meet the national interests of Ukraine and even threatens its territorial integrity.
Ukrainian Agri Council organized the protest.
The bill is already submitted to the Verkhovna Rada and is included in the agenda of the session. It should be considered during the plenary session of the VRU in the short term. However, the participants of the protest demand an all-Ukrainian referendum on the land market, because according to the Constitution of Ukraine – land is the national heritage of Ukraine owned by the people.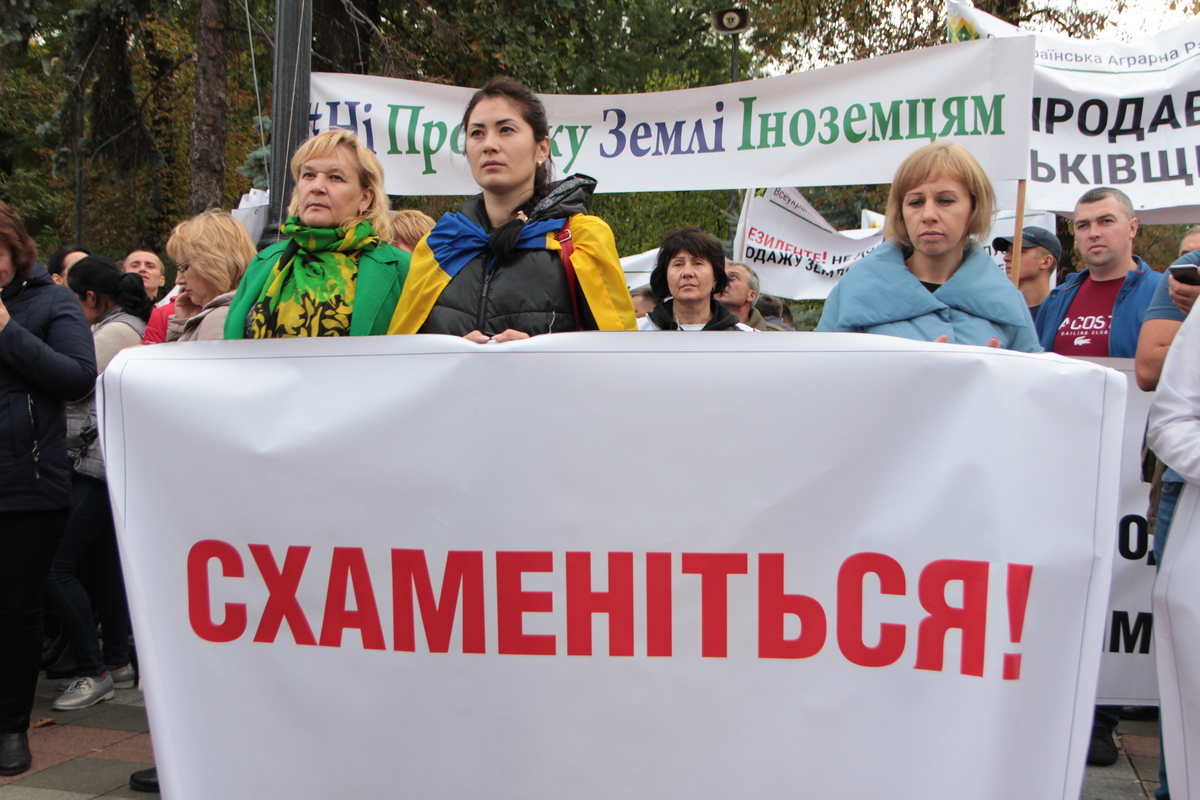 Representative of the protest organizer – Denys Marchuk who is the Deputy Chairman of Ukrainian Agri Council, explained that the agrarians have initiated the protest in order to be heard by the authorities. Because the existing restrictions in the bill on land ownership in a single pair of hands are easy to get around. And permit for the foreigners to own land through Ukrainian companies can lead to the displacement of domestic agricultural producers from the agricultural sector who will not be able to compete with foreign capital.
"We have come out against this bill of the Cabinet of Ministers of Ukraine, and to say that there are norms that even do not correspond to the Constitution of Ukraine", - said Denys Marchuk.
Unfortunately, all previous agrarians' attempts to establish a dialogue with the Government and to submit their proposals to the bill turned futile.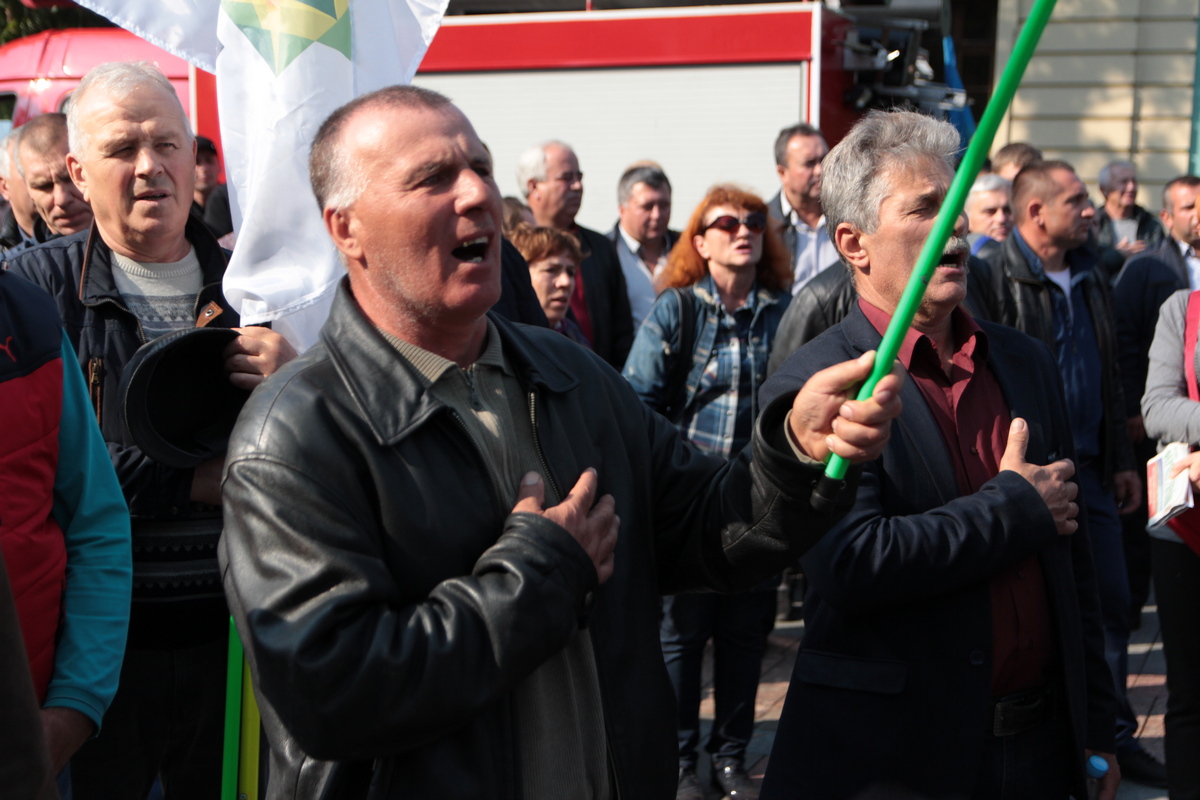 Thus, two weeks ago agrarians protested against the Government's policy of land selling. The protest action was held in 15 regions of Ukraine under the initiative of UAC on September 20. People with their agricultural machinery went to the sidelines of Ukraine's main roads. There were in total about 1000 pieces of equipment and more than 15,000 villagers, farmers and agrarians participated in the action.

Representatives of the opposition factions of the Verkhovna Rada and other political parties spoke out in the support of the protesters' demands from the scene.

At the end of the protest Denys Marchuk - Deputy Chairman of UAC announced formation of the Strike Committee that would be in charge of protecting Ukrainian land. Everybody can join the fight.

Thursday, 3 October 2019