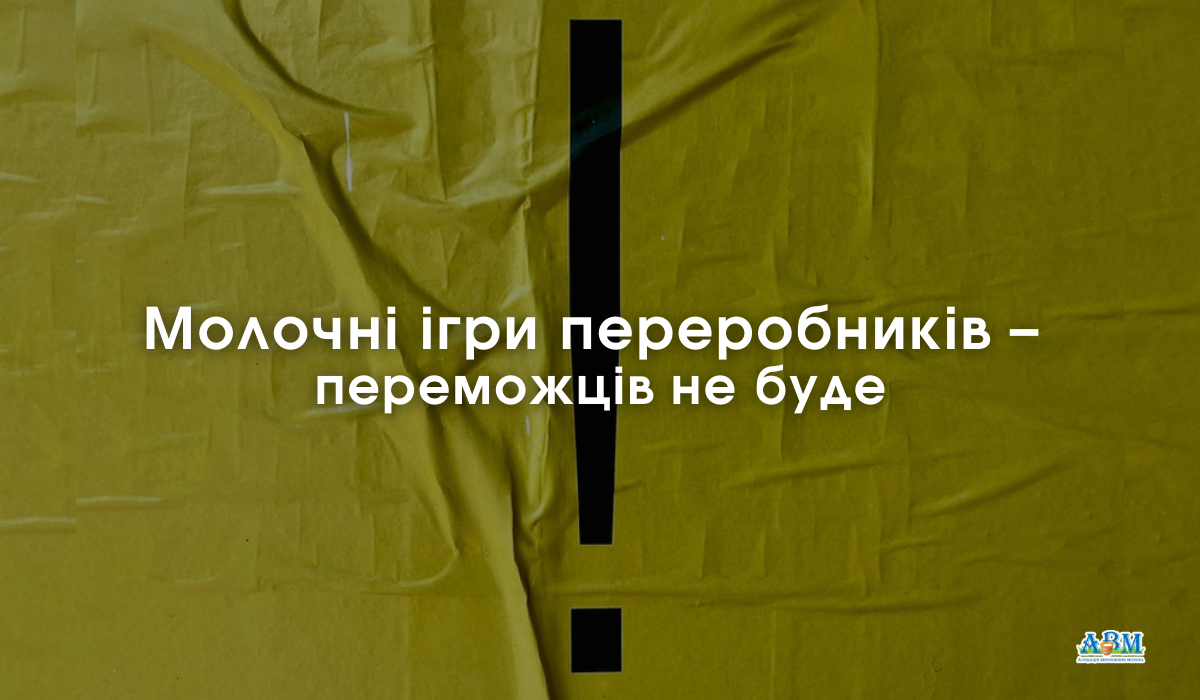 Three days before the New Year, dairies received a message from processing plants to reduce the price of raw milk by 10% UNILATERALLY, without negotiations and without trying to find compromises, just saying this is unprofitable production because of gas prices rising. For dairy farms, this means bankruptcy, according to the press service of the Association of Milk Producers.
In discussions, representatives of dairy plants use counter-evidences: the price of milk has risen by 25% per year and is the highest in Europe, which is actually a manipulation of public opinion and incorrect numbers. Let us refute these myths.
MILK PRICE HAS INCREASED BY 25% - MYTH
The weighted average of raw milk price of three varieties has increased by 10.7% during the year (December to December), but not 25%! The basis of the analysis is the protocols of price coordination, which the plants sign with the dairy farms and the partner factories (according to the information of more than 100 farms).
MILK PRICE IN UKRAINE IS THE HIGHEST IN EUROPE – IT IS A MYTH
The price of Ukrainian raw milk has begun to rise only in July, but not throughout the year, as in European producers or in most other dairy exporting countries. The process of pricing at the domestic market corresponds to the global economic processes of milk production, and this is certainly not the desire of Ukrainian farmers to receive virtual "profits".

The faster rise in the raw milk price, adjusted according to the energy and expressed in euros, actually exists only on the chart, because it is not due to the actual price increase at the domestic market, but to the national currency strengthening. Due to the change in the exchange ratу since July, the price turned out to be higher than the European average. At the moment, when the exchange rate is weakening, the price of Ukrainian milk has already decreased in December. Given financial analysts on exchange rates prediction, the trend will continue. In addition, such calculations use only the price of extra grade of which only 31% is processed, ie the real price of the whole milk shaft is lower.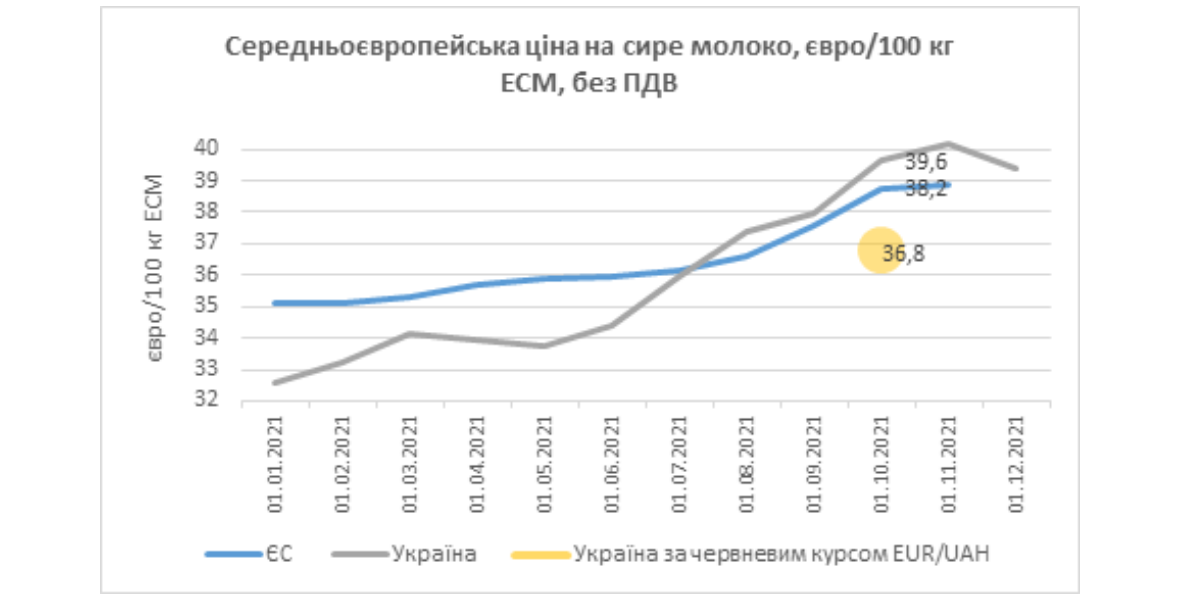 And finally, an issue that incites the entire dairy sector:

WHY IS POLISH MILK CHEAPER THAN THE EUROPIEN EVERAGE AND UKRAINIAN ONES?

Poland is a country №1 in exports of dairy products to Ukraine (trade balance -92.85 thousand dollars). The price of Polish milk remains lower than the average of European and Ukrainian one. The reasons are modernized and energy-efficient production of raw materials, finished dairy products and strong subsidy support from the EU and the government. Thus, according to the website of the European Commission, in the period of 2014-2020, Poland received EUR13.6 billion under the program of sustainable rural development, of which 8.7 billion from the EU and 4.9 billion euros from the government.

IS THE PROBLEM OF RISING GAS AND ENERGY PRICES EXCLUSIVELY UKRAINIAN ONE? How to overcome the crisis in the world?

Gas tariffs are breaking historical records in the world: Germany in 20-years and Spain in 30-years. Rapid food prices inflation is critical and concerns all world.

What decisions are made in the EU?

Producers and processors are trying to find for understanding by engaging the authorities for dialogue. Among the results: for the first time since 2006, the European Commission is amending Directive 2006/112/EU on VAT and plans to reset the VAT rate on almost all food products, first of all - dairy as socially significant. And from the field to the shelf.

Fair trade practices of cooperation between finished products suppliers and retail chains are established: restrictions on trade margins, as well as the share of imported products on the shelves.

Therefore, the benchmark for European raw material prices (especially Polish) in the version currently given in the "counter-evidences" of processing plants, should remain only a benchmark that must be taken into account in the development of strategies for the dairy industry development. A sharp decline in prices manually, disrupting the balance of market pricing, is unacceptable. In another version, in exactly the same situation tomorrow will be the other part of the dairy industry - raw materials, and whole industry as a result!

So, we ask partners to operate on real facts. In such a situation, it is necessary to discuss and try to find solutions together, rather than shifting the economic challenges of the entire industry onto the shoulders of farms. Only through dialogue and joint efforts can the interests of the ENTIRE dairy sector be effectively defended.

Wednesday, 5 January 2022