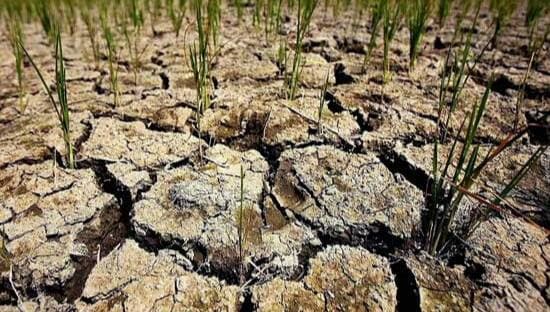 The Ukrainian Agri Council (UAC) appealed to the Minister of Finance of Ukraine Serhii Marchenko with a request to initiate the adoption of a resolution on tax payment deferral for farms which had lost crops due to force majeure - drought.
In 2020, an unprecedented drought covered the south of the country. The Odessa region suffered the most. Drought was especially catastrophic in Bessarabia, about 80-90% of the total sown area were lost. The estimated losses because of the drought in the region in the first half of 2020 amounted to more than UAH 7 billion. Farmers also suffered damages from the re-sowing of winter crops on spring and sorghum crops, which resulted in several billion UAH of losses. Losses of winter crops in the Odessa region amount to more than 310 thousand hectares and are the first place in Ukraine.
"Because of losses, farms have some difficulties on rent payment, taxes and other mandatory payments and deductions, which threatens them with fines and penalties, due to the difficult financial and economic situation, as well as the refusal of banks to restructure existing loans and give new ones, leads to the cessation of economic activity and bankruptcy," is mentioned in the statement.
At the same time, weather conditions in 2021, as well as high forward prices give hope for a good harvest and its successful implementation, which will allow to pay off existing debts, save jobs and continue the development of farms.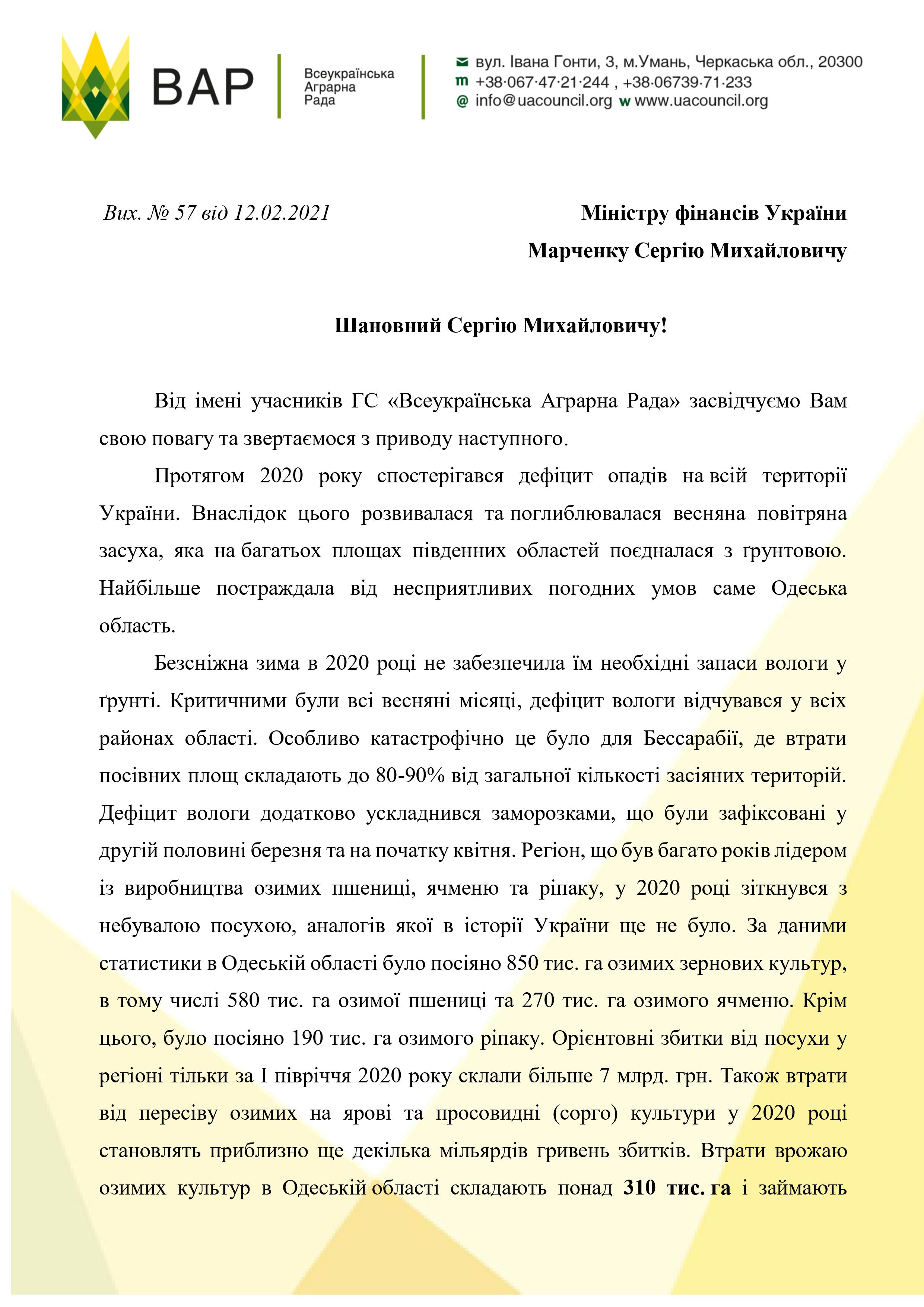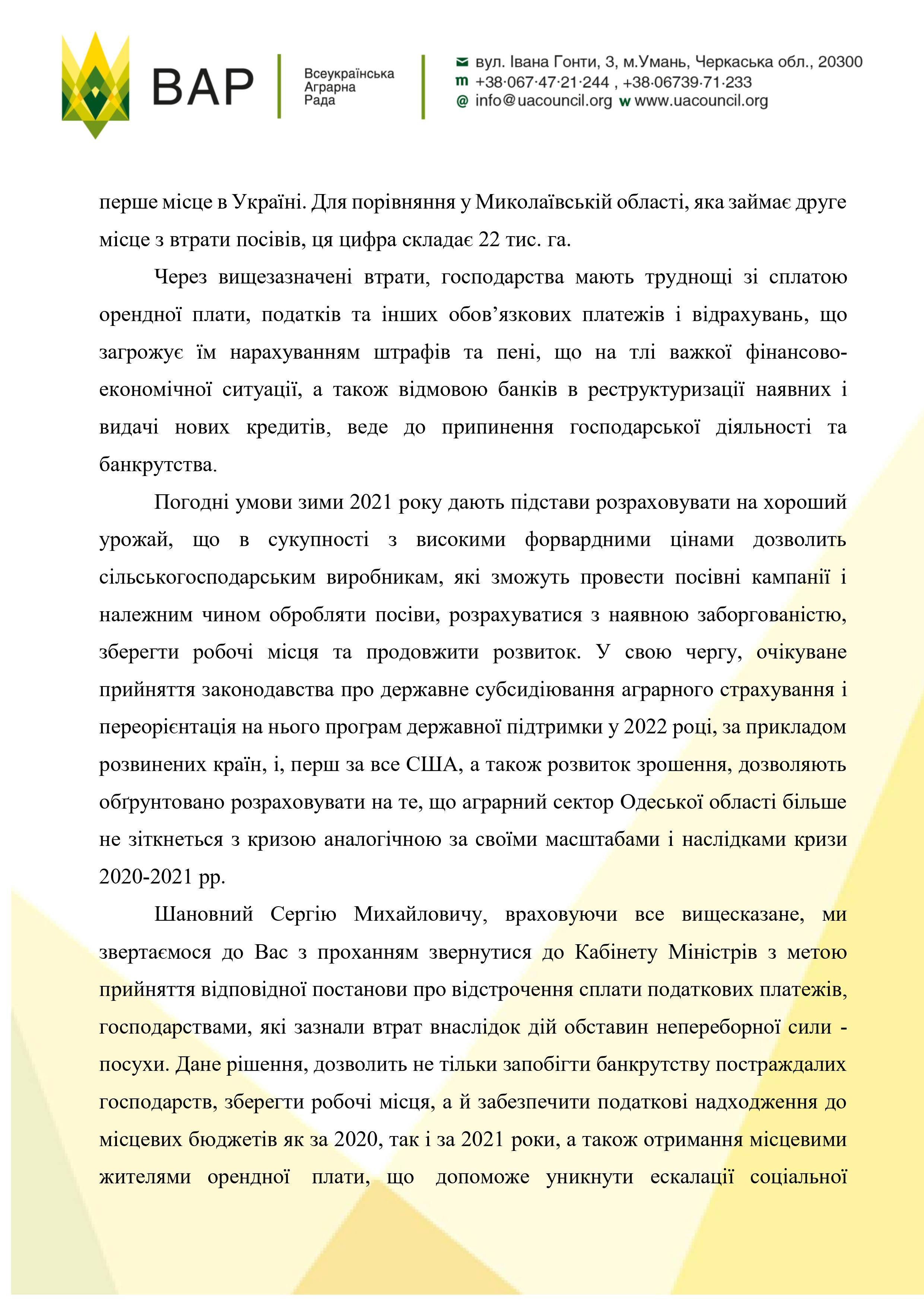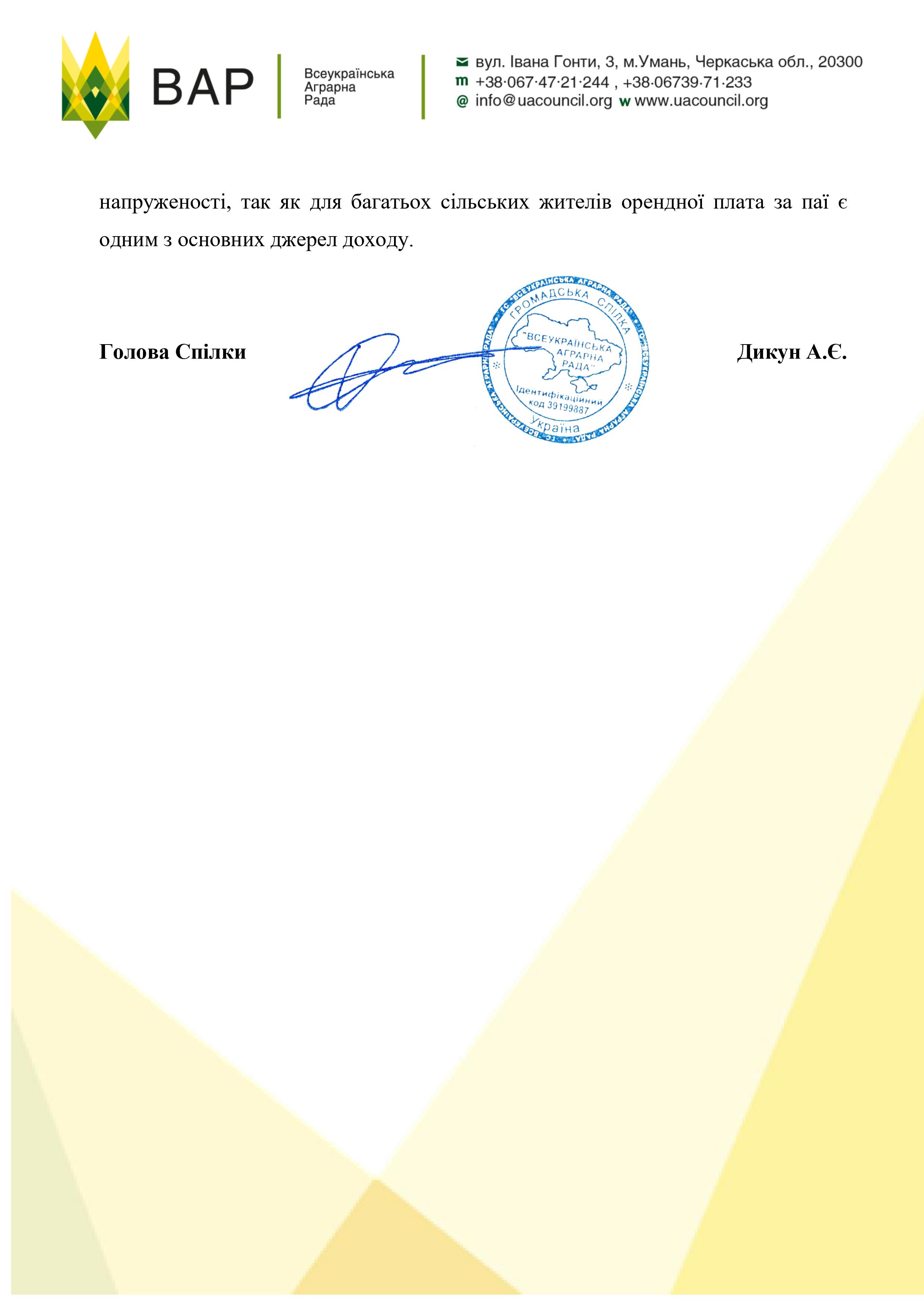 Tuesday, 16 February 2021