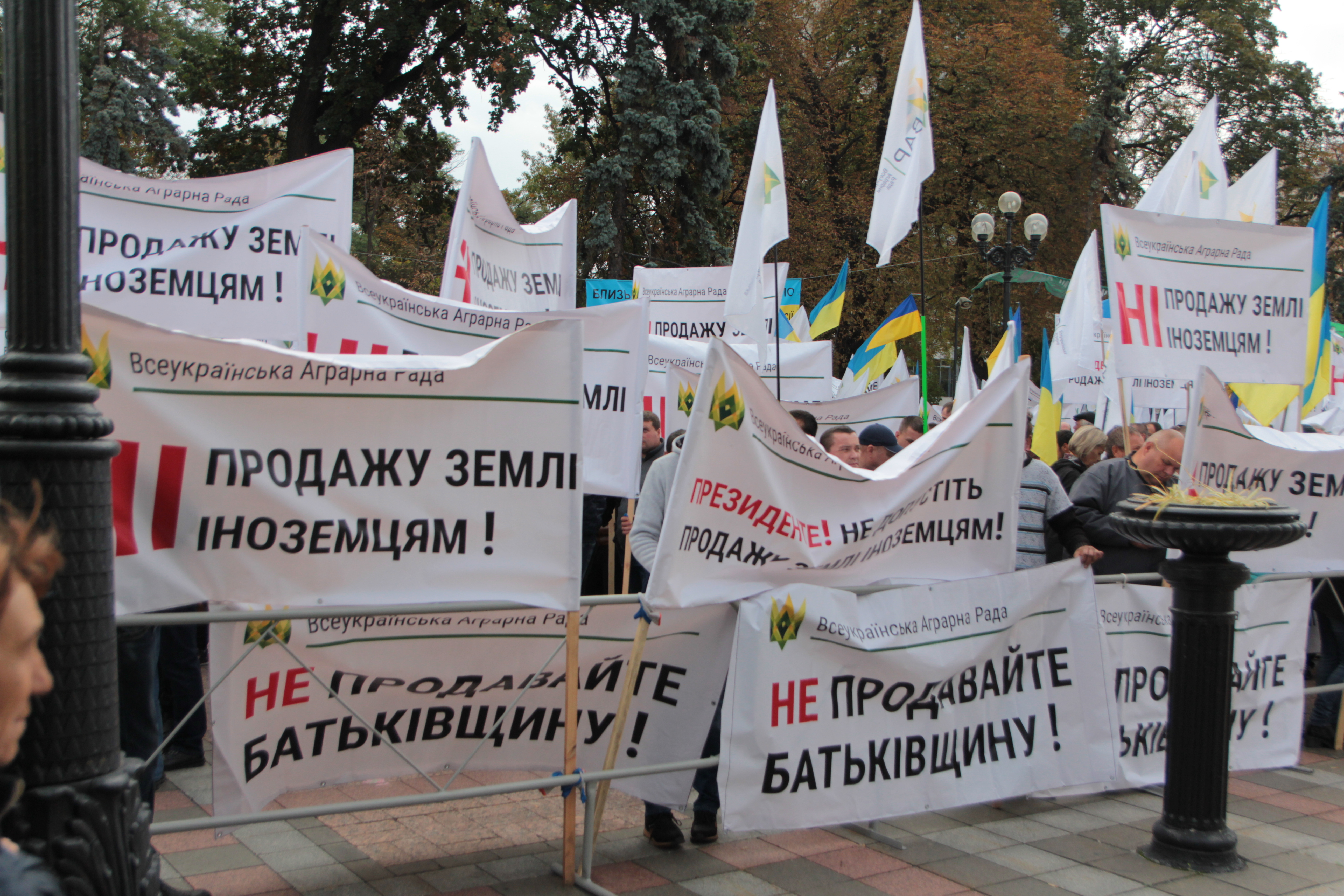 One year ago, on March 31, 2020, the Verkhovna Rada supported the draft bill №2178-10 in the second reading by 259 votes, which launched land reform in Ukraine. Agricultural land can be bounht and solf from July 1, 2021.
The final text of the law is radically different from its original version. This is the merit of Ukrainian farmers, who united and began to fight for a model of the land market, which is beneficial to Ukraine and its citizens.
In particular, the initial version of the land reform, which was proposed by the Goncharuk's government, provided for the introduction of a liberal land market with access to foreign companies and the ability to concentrate in one hand up to 210,000 hectares of agricultural land. However, this format of land reform involved many risks.
The first issue - Ukrainian farmers, especially small ones, in the situation of access to cheap credit resources absence could be outside the land market without money to buy land. At the same time, transnational companies, on the other hand, are in an advantageous position, having the opportunity to raise funds for cheap European loans. The second one - the restriction on land ownership of 210,000 hectares was a direct path of the agricultural sector to be in the hands of oligarchs, as these are vast territories that could be in the ownership of one person. And the third thing - if the area of ​​agricultural land that could be purchased within the region or the whole country was at least formally limited, but at the level of UTC, ordinary territorial community, or district, such restrictions were completely absent. This meant that one farm could buy at least all the land around the village. It threatened the independence of local authorities. After all, if the major part of the community's budget consists of land lease revenue – the head of the community automatically becomes dependent on the owner of the company that pays the money.
Ukrainian farmers joined the fight, worked on all fronts: in the offices of parliament and government, under their walls in the format of numerous protest campaigns, explained their opinion in the media. As a result, the draft bill was adopted in the second reading, the rules of which complied with the requirements of small and medium farmers, which were approved by the general meeting of the UAC in the summer 2019, specifically:
it is forbidden to buy agricultural land in Ukraine for foreign legal entities and individuals. They can get such a right if the relevant decision is approved in an All-Ukrainian referendum
a transition period of three years (until 2024) has been established, during which only private entities (citizens of Ukraine) and not more than 100 hectares per one private entity have the right to buy agricultural lands
legal entities established by citizens of Ukraine, as well as the state and territorial communities have the right to purchase land plots from 2024. Restrictions on the concentration of land for one owner up to 10 thousand hectares have been set
However, there are still a number of issues that the government must address for the successful launch of the land market and equal access to it for all categories of participants. In particular, it is necessary to adopt the draft bills immediately:
№ 3205-2 "On the Agricultural Partial Credit Guarantee Fund", which opens access to credit resources for small farmers. Without it, small farmers lose the opportunity to obtain funds to purchase land
№ 2194, which completes land decentralization - state-owned agricultural lands outside settlements are transferred to community ownership. The provisions of the draft bill significantly simplify land relations in the country, as well as regulate the mechanism for realization of the preemptive right to purchase land by tenants
№ 2195, which provides for the sale of state and communal land through electronic auctions. This will make the procedure for renting or selling land plots transparent - it will be possible to clearly track who became the owner or tenant
Unfortunately, the adoption of these draft bills has been significantly delayed, due to which the land market will not be able to work at full capacity. At the same time, the UAC emphasizes that the authorities are obliged to make every effort to adopt such draft laws and be signed by the President before the implementation of land reform.

Wednesday, 31 March 2021