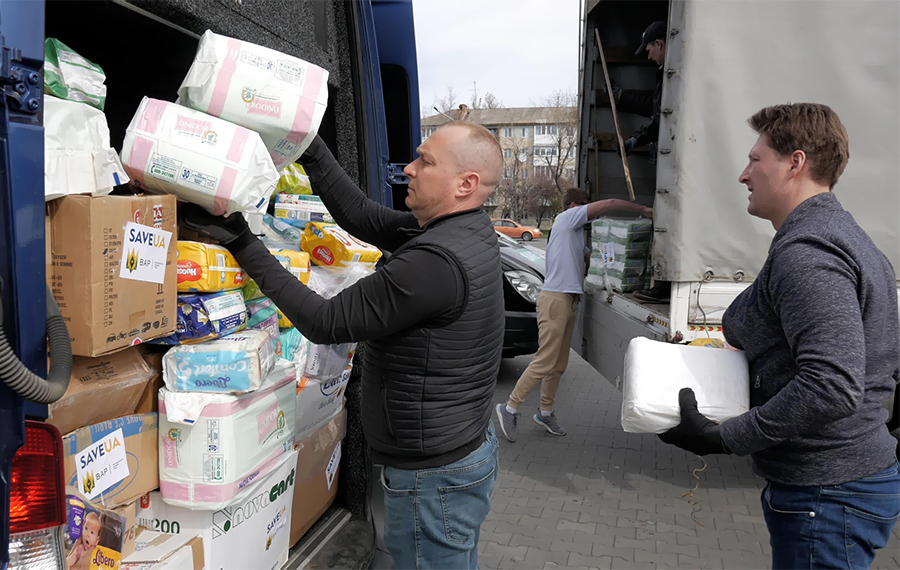 Each of the problematic historical convolutions of Ukraine — the outbreak of war in 2014, coronavirus crisis, the big war of 2022 — caused the destruction of logistics routes, chains of production and subsequently shortages of goods. However, there are always those in Ukraine who will lend their reliable support to preserve humanitarian stability — the agrarians.
One of Ukraine's largest agricultural associations, the Ukrainian Agri Council (UAC), together with the SaveUa charity fund is working on the coordination of the humanitarian headquarter in Uman. The aid is sent to the most vulnerable categories of Ukrainians in the regions affected by Russia's military aggression, as well as to refugees in the central and western regions of the country.
Agrarians are always around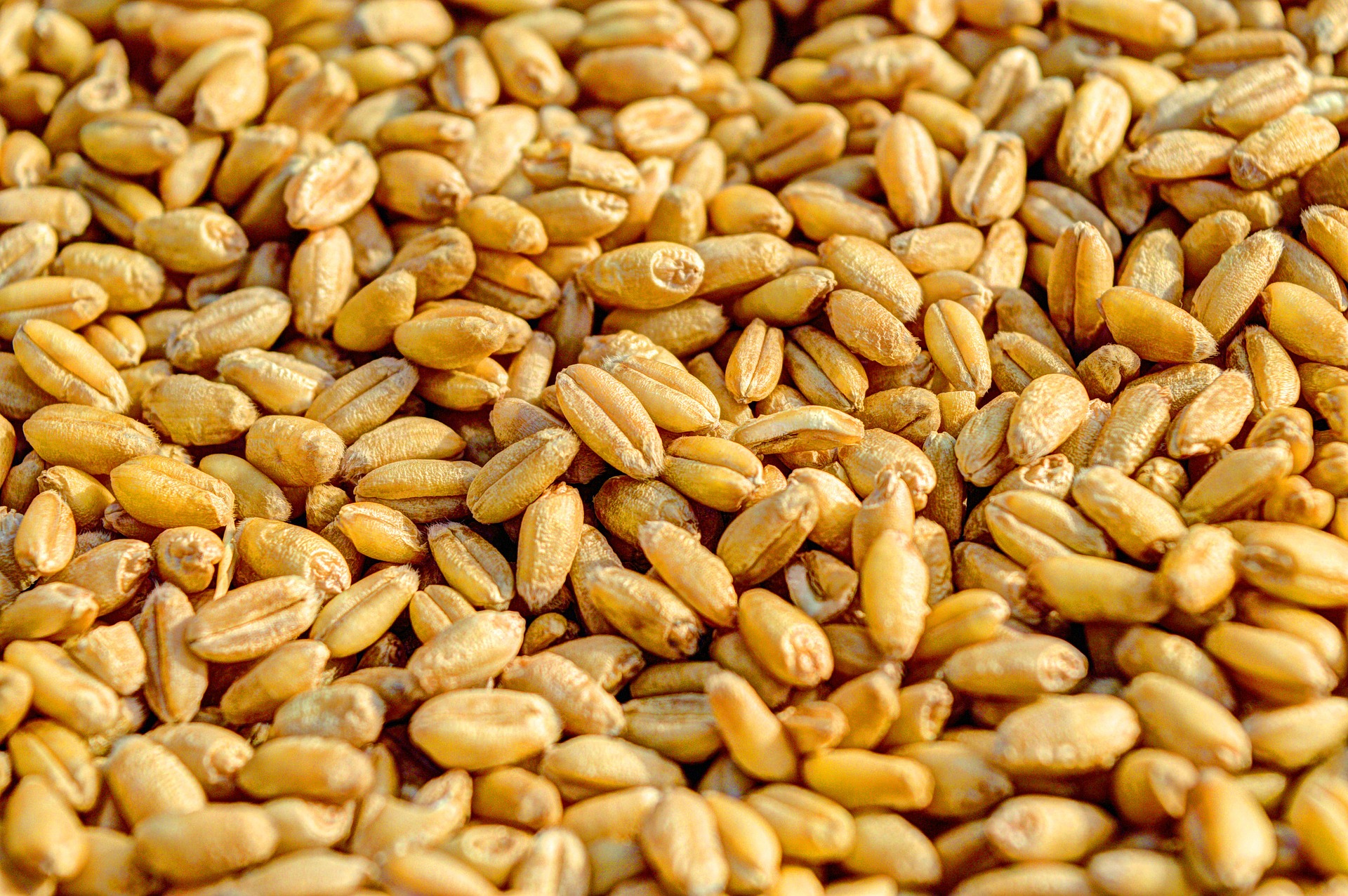 Members of the UAC work across the country. When the war destroyed food production and supply chains, the branching out of farmers was an advantage and allowed them to send aid in shortcuts, overlapping needs from supply routes that had already been cut off. They are doing this for free and at will.
UAC member Volodymyr Prysiazhenko says: "On the third day of the war, even before a centralized humanitarian headquarter was established in Uman, farmers in Rivne and Volyn regions had sent the first batch of wheat to Kyiv's mills. No one had any questions except: what, where and how much. Afterwards, we cooperated with local processors and organized the production of flour, pasta and porridge with meat. There is a bakery where people with disabilities work: they bake bread and give it for free to those in need. We deliver it directly or through the humanitarian HQ."
In total, since the beginning of the war, thanks to Volodymyr Prysiazhenko's coordination, farmers have delivered about 300 tonnes of wheat, 80 tonnes of pasta, over 5 tonnes of porridge with meat and over 10 tonnes of flour.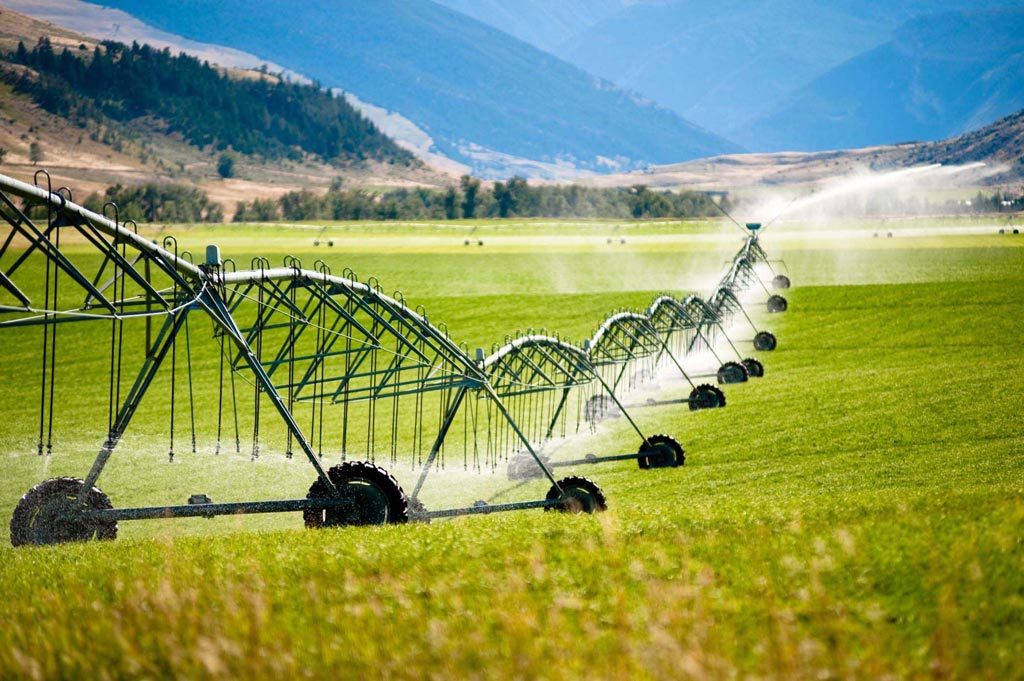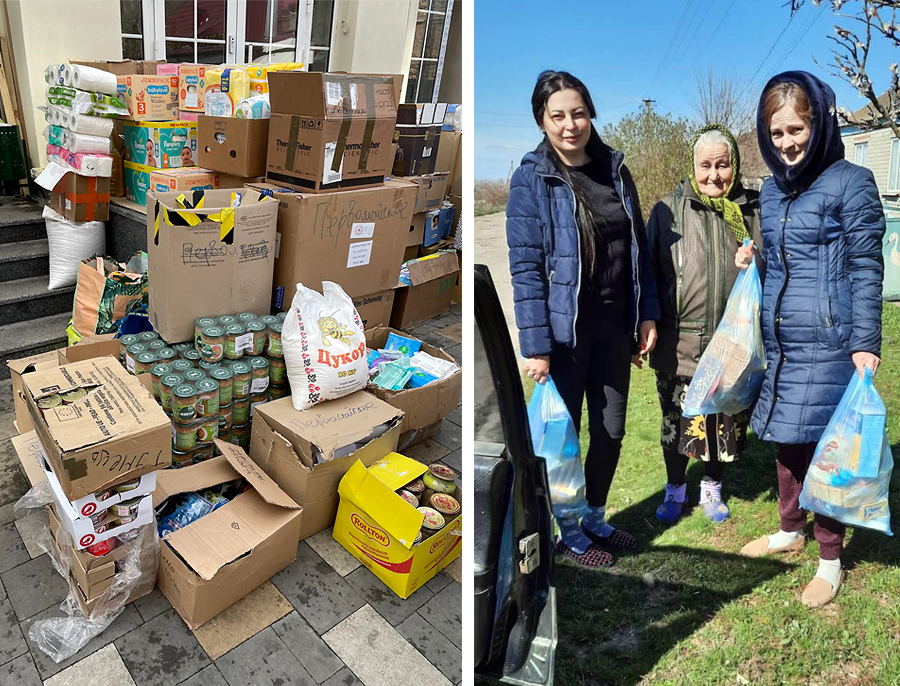 Humanitarian HQ work
For general needs and more point-to-point assistance, goods are sent, stored and shipped in Uman. Here, ordinary managers of the UAC have taken on additional work in the humanitarian headquarter.
"When trouble comes to your house, all its residents try to help solve it. Under war conditions, this works on a national scale. That is why we could not stand apart. Humanitarian aid comes to us from Europe and from the USC members. We sort the goods we receive. After representatives of local councils from different parts of the country approach us and inform about the needs for the residents, we pack and send shipments. Usually to regions that have been directly hit by the war and to regions serving as a collective center for internally displaced people," Sergii Maslov, manager of the UAC humanitarian aid stock, says.
Humanitarian aid is also delivered to medical institutions. It usually includes clothes, syringes, catheters, beds, mattresses and various equipment. Aid is also given to orphanages and homes for the elderly. Since the beginning of humanitarian HQ work in Uman we have received 278 tonnes of humanitarian aid including food, water, hygiene products, baby food, generators, clothes, sweets and preserved food.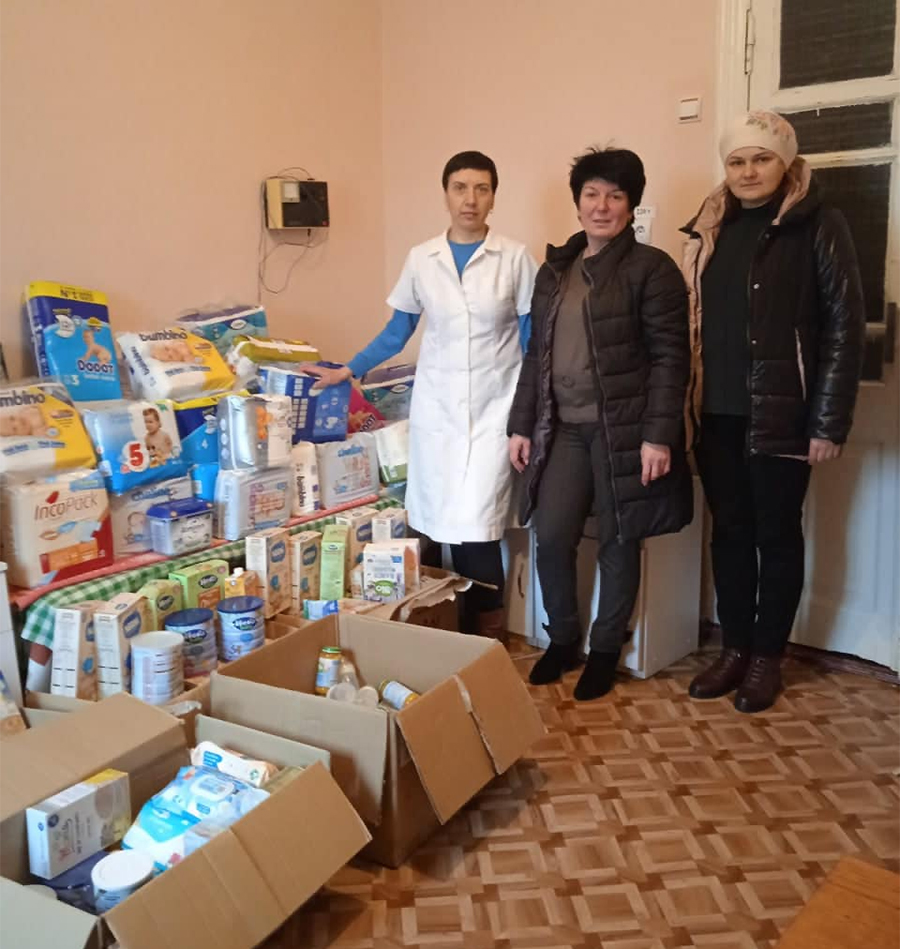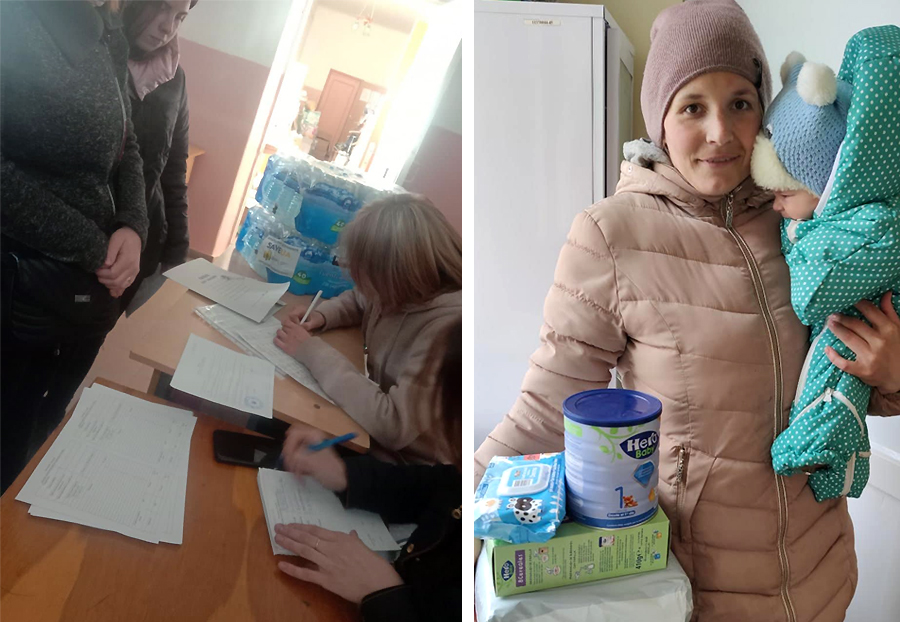 Seeds for households
One of the activities of the humanitarian HQ is providing Ukrainian people with planting material. Farmers from the Netherlands came to their aid in this area by donating seeds of vegetables and greens.
"Today, not all agricultural producers in eastern and southern Ukraine are able to work. Kherson region, which has always been the vegetable-growing region of Ukraine, is under occupation. There are also problems with goods supply from other regions. To compensate for the shortage, people need to plant more vegetables to ensure local food security," Kees Khuzinha, a farmer and the UAC participant, says.
With the help of the USAID Agriculture and Rural Development Support Project households were able to get 20 tons of seed potatoes for planting on household plots in Uman district. Another 20 tons are planned to be sent to Chernihiv and Sumy regions. Crops yields are expected to increase by at least 20% in these regions, as high-yielding varieties have been selected for humanitarian aid.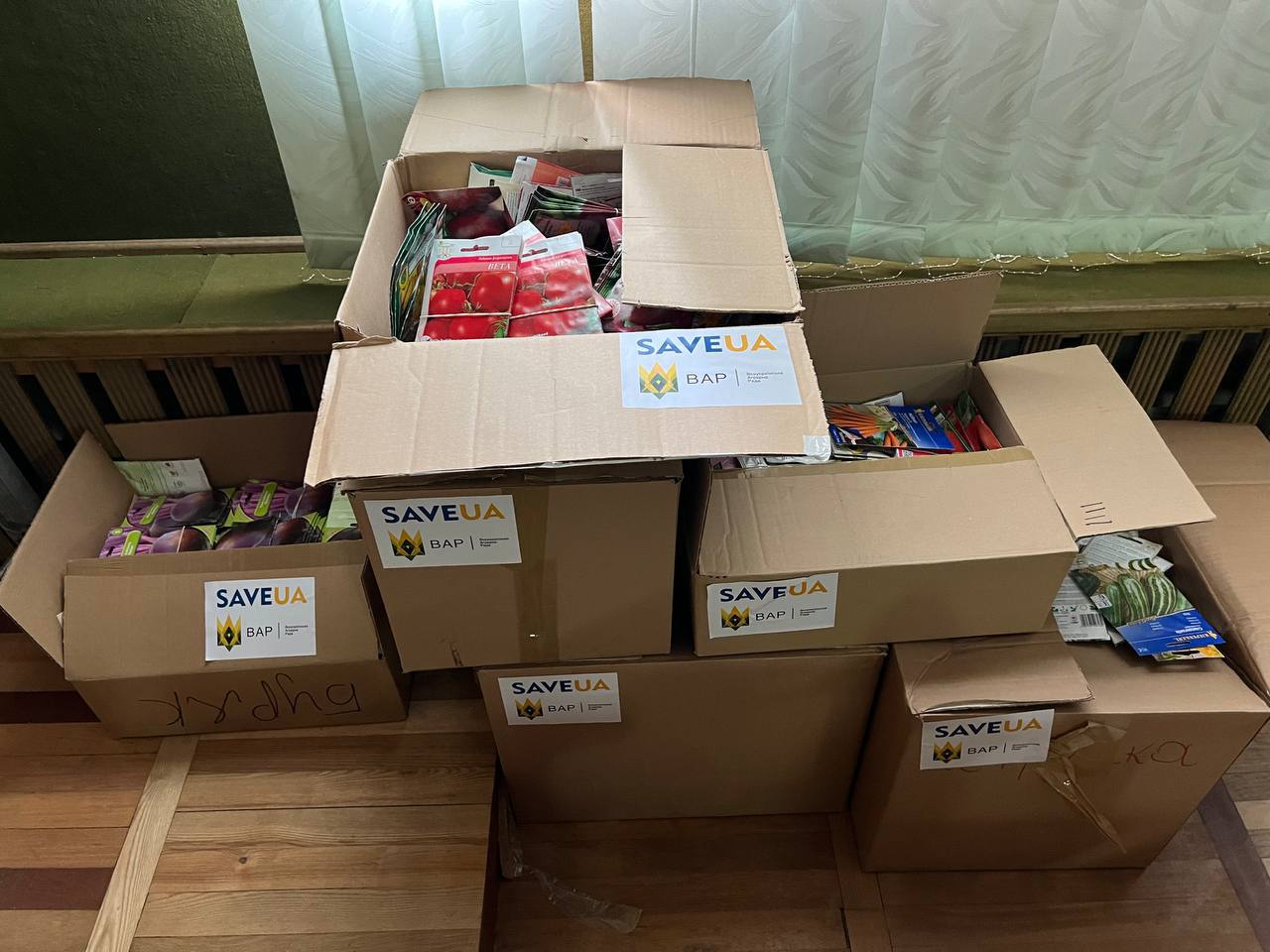 International support

Thanks to close cooperation with European agrarians, the UAC has been able to fill the humanitarian HQ with everything necessary and provide Ukrainians with socially important food products. One of the biggest European donors is the Hope Ukraine Italian assistance fund.

"Despite the misfortunes that Russia has brought, we are determined to help Ukrainians with all available resources. Partners in Europe have come to the aid. Cooperation with the humanitarian center Hope Ukraine, based in Italy, continues. In addition to donating food and clothing, the foundation also assists in sheltering refugees from Ukraine and facilitates the preparation of documents for them. Italy has always been a reliable partner in the agricultural sector and today, in war conditions, they do not stand aside and do not leave us alone with humanitarian problems," Andriy Dykun, UAC Chairman, said.

The humanitarian HQ will be actively developed, because even after victory, Ukrainians will need help.

"Understanding the situation which occurred in 2014 and caused food shortages and having experience in organizing humanitarian HQs, we have started building food supply and essential goods headquarter again. One of the first consequences of the war in economic terms was the disruption of logistics and supply chains. That is why we have approached in detail the issue of organizing a humanitarian HQ in detail to help Ukrainians with food and clothing deliveries so that all displaced Ukrainians have everything they need in their new places," Denys Marchuk, the UAC deputy chairman, added.

Wednesday, 27 April 2022