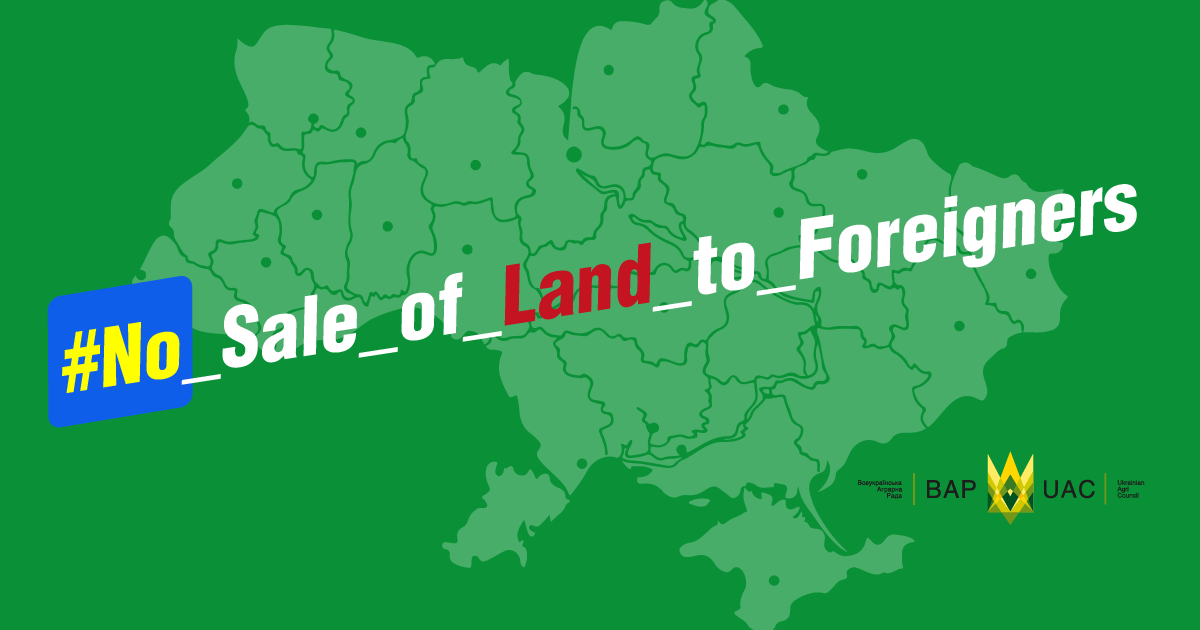 The Ukrainian Agri Council calls on Ukrainians to join the nationwide #НіПродажуЗемліІноземцям (No_Sale_of_Land_to_Foreigners) Action
Ukrainian land can become a commodity within a year. Now it is being decided to whom it will be sold. Foreign buyers can become potential buyers. This poses a real threat to the Ukrainian economy, independence and future for Ukrainians. That is why the non-governmental organization "Ukrainian Agri Council" asks you to protect the Ukrainian land. If you agree that you have the right to decide who will become the owner of the Ukrainian land, then sign an online petition, appeal to the President and participate in the #НіПродажуЗемліІноземцям action (No_Sale_of_Land_to_Foreigners).
How to sign a petition:
1. Go to https://bitly.su/UxmY
2. Enter your name and e-mail on the right, or log in from the personal Facebook page.
3. Share the petition and get more supporters - Click "Post on Facebook"
4. The last step - Click "Sign"
Collecting signatures
The collection of signatures against the sale of land to foreigners continues in all regions of Ukraine, except the occupied territories. Contact a volunteer in your area to leave your signature.
Get the address by phone + 38 067 472 12 44 or send by e-mail: info@uacouncil.org the form is placed below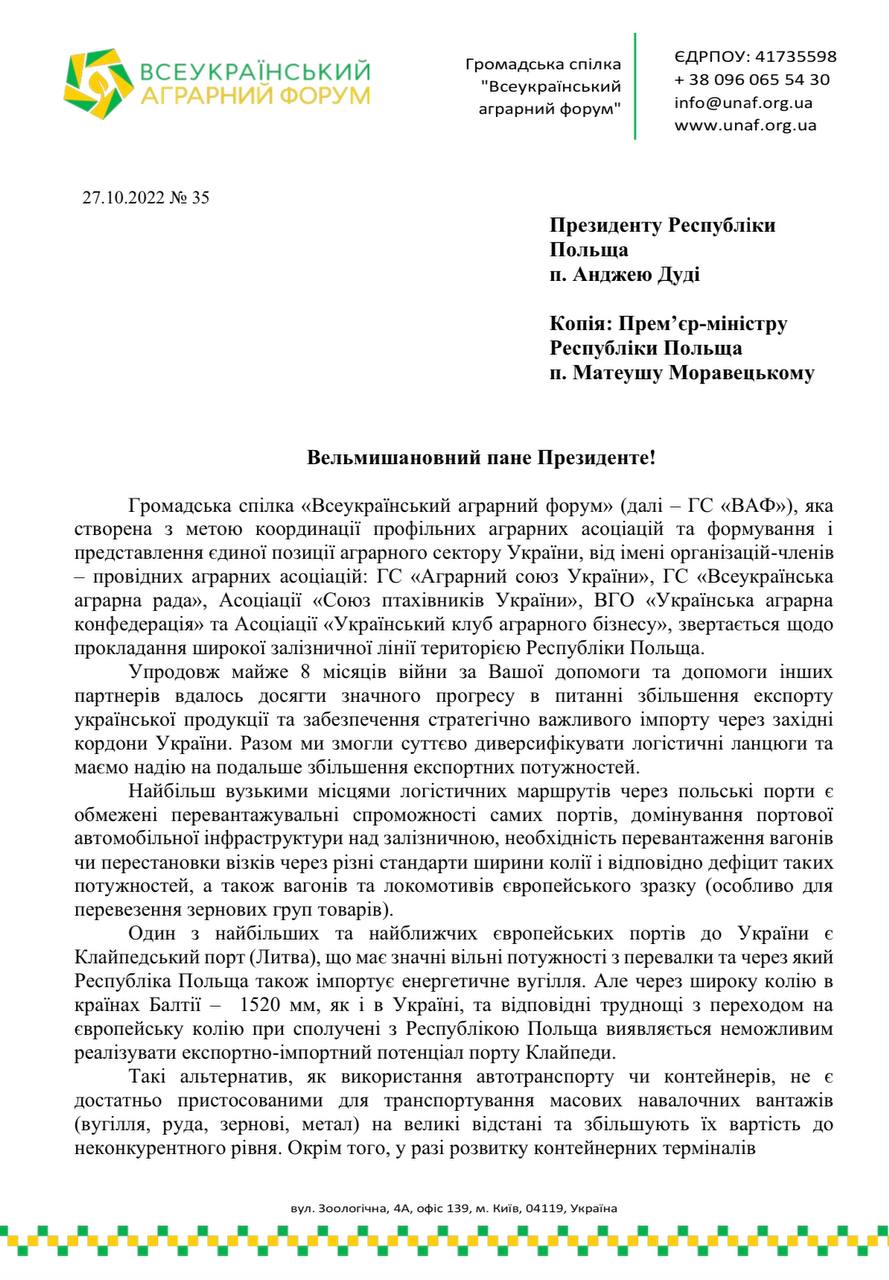 • UkrPoshta - NGO "Ukrainian Agri Council", 3, Ivana Gonty St., Uman, Cherkasy Oblast, 20300

• Nova Poshta - Uman, Branch No. 4, Boyko Lilia +38 067 460 75 23

Join the action

Take a photo with the hashtag ##НіПродажуЗемліІноземцям (No_Sale_of_Land_to_Foreigners), or record a short video call to the President of Ukraine asking him not to sell our native land to foreigners. Post it on your FB page and pass the baton to your friends.

Thursday, 12 September 2019